Why 40 States Are Seeing Efforts To Stop COVID-19 Vaccination Mandates
Over 40 states have introduced various bills and legislation that outline prohibiting vaccine mandates in businesses, venues and schools, even as American opinions remain split on whether or not the move is needed.
These state lawmakers argue that if any business or organization is requiring its employees or customers to have been vaccinated with the COVID-19 vaccine, it could be considered an overreach by the government, USA Today stated.
Indiana state Sen. Dennis Kruse, R-Auburn believes that the government shouldn't be telling people what to put into their bodies and that businesses shouldn't require a mandated vaccine for their employees.
The moves come as Americans seem split on the legality of vaccinations being required, with a recent poll from Eagle Hill Consulting on vaccines and the workplace showing that 49% of respondents felt employers should require proof of vaccination.
Though Americans are split, legislators in several states are more firm on their beliefs, and Indiana, Alabama, Florida, Maryland, Tennessee, Kansas and Wisconsin are only a few of the ones attempting to create new mandate regulations and laws.
"The thought of a state mandating that people take a vaccine that is still experimental according to the manufacturers of the vaccine would be considered a gross violation of the individual freedom of Hoosiers," said Rep. John Jacob, R-Indianapolis.
State Rep. Brad Barrett, R-Richmond followed Kruse's lead but focused more on the customers and the public. A bill he introduced prohibited organizations from asking the public for proof of vaccination status or clarification on their current state of vaccination, though it was later thrown out.
"This vaccine is still (under) emergency use authorization," Barrett said. "The science is still pending. The vaccine has really only been in use since December."
These attempts have received backlash from various Chambers of Commerce, health care groups and public health experts.
"Starting at the beginning of the pandemic, the anti-vaxxers did a wonderful job of pivoting from anti-vax to anti-mask and anti-lockdown, and essentially anti-government," said Erica DeWald, director of strategic communication with Vaccinate Your Family, a vaccine advocacy organization founded by former first lady Rosalynn Carter.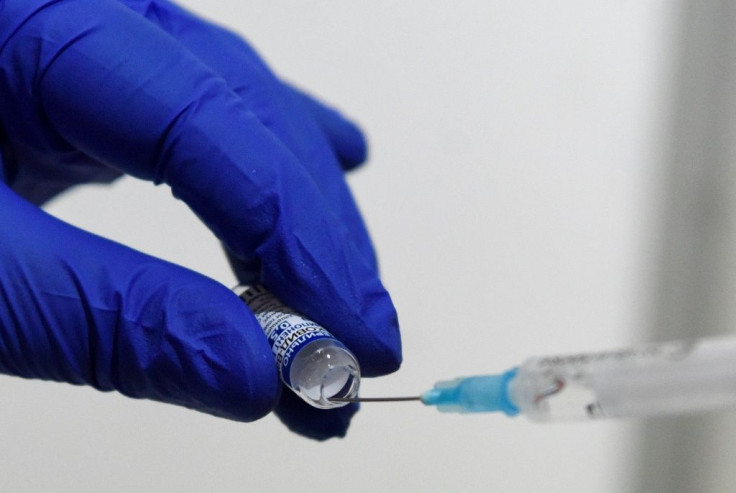 © Copyright IBTimes 2023. All rights reserved.