Why Is Angie Bowie Leaving 'Celebrity Big Brother'? David Bowie's Ex-Wife Feeling 'Unwell'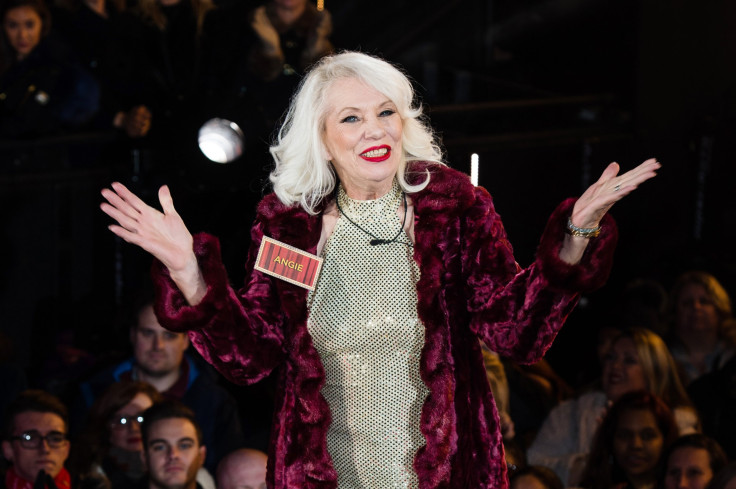 Angie Bowie, ex-wife of late singer David Bowie, is leaving the "Celebrity Big Brother" house. Her decision comes a little over a week after she learned about the death of her ex-husband.
The show tweeted the announcement on Tuesday, confirming that Angie, 66, will be leaving "after being unwell for a few days." A video released shows Angie, who has had a career in music, as well as modeling and acting, saying an emotional goodbye to her housemates. More information on her exit will be revealed during "Celebrity Big Brother's" live show Tuesday, which airs in the U.K. on Channel 5 at 9 p.m.
Angie entered the "Celebrity Big Brother" house, which is located at Elstree Studios in Borehamwood, England, on Jan. 5. Less than a week later on Jan. 11, the producers of the reality series informed the contestant off-camera that her ex-husband had died after an 18-month battle with cancer. Contestants are supposed to be cut off from the outside world, but producers gave Angie the option to leave. At the time Angie chose to continue on the show.
David Bowie met Angie Barnett in 1969. The two wed in 1970, and had their first and only son, Duncan, in 1971. The couple went through a nasty divorce in 1980, and reportedly avoided each other for 40 years.
"I go to great lengths to avoid him," Angie admitted before entering the "Celebrity Big Brother" house (via UK Mirror). "Did you think I was going to be polite, to be nice, so that people like me? No. It was terrible when we broke up, it was awful. He came to visit at first, and then he didn't want to visit me anymore."
Angie marks the third "Celebrity Big Brother" housemate to exit this season. According to the Daily Mail, Angie was upset on Monday about not getting any sleep.
© Copyright IBTimes 2023. All rights reserved.