Why Are Syrian Refugees Leaving Syria? Civil War Has Killed 19,000 Children Since 2011: Report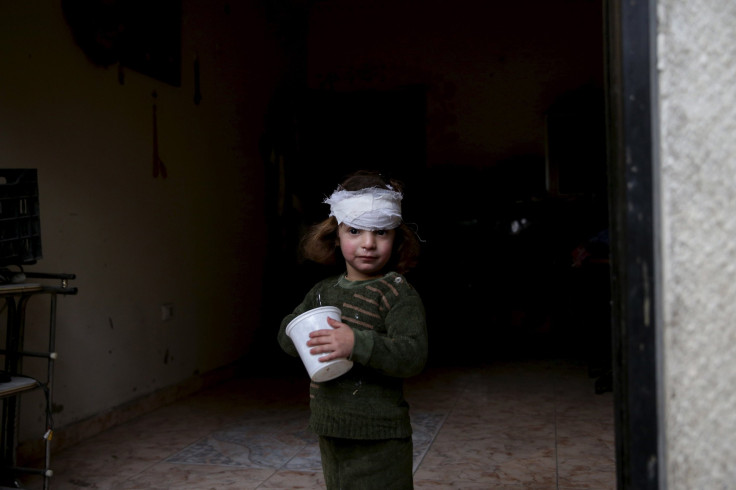 The devastating civil war in Syria has claimed the lives of more than 19,000 children since the conflict began in 2011, according to new estimates tabulated by the Syrian Human Rights Network. The report, released this week, comes amid a roiling international debate on how to deal with the surging flow of Syrian refugees fleeing the war.
Entitled "Children of Syria ... The Drowned Hope," the report found that 18,858 Syrian children were killed by government forces, mostly through missile shelling and the use of barrel bombs in active conflict zones, from March 2011 through October 2015. Out of that group, 582 children were shot by snipers and 159 were tortured to death in government prisons, the group wrote.
Rebel forces killed an additional 603 children in that timeframe, and another 229 died at the hands of the Islamic State militant group, aka ISIS, according to the report.
It also highlights the death of children at the hands of international military operations at a time when countries like Russia, which began airstrikes in September against ISIS and rebel targets, are receiving fresh scrutiny over their role in the long-running conflict. Since September, Russian airstrikes have resulted in the deaths of at least 86 children, while airstrikes by U.S.-backed coalition forces have killed 75, the report said.
Russia has refuted reports that its operations have killed civilians, including those in hospitals and schools, calling them "outrageous accusations."
Officials from the U.S. Central Command said they take allegations of civilian casualties seriously and "apply very rigorous standards in our targeting process," according to Al Jazeera.
The influx of Syrian refugees into Europe has stoked a continentwide crisis in recent years. But a newer debate around how many refugees to accept, and how to screen them, has cropped up in Europe and the United States in recent days amid fears that terrorists could try to infiltrate refugee groups. Canada recently announced it would resettle only half the number of Syrian refugees it had previously pledged to take in.
Various human rights groups put the total civilian death toll from the Syrian conflict at around 200,000, making child deaths around 10 percent of the carnage. But death counts have been overwhelmingly difficult to calculate; the United Nations announced last year it would stop updating its estimates.
© Copyright IBTimes 2023. All rights reserved.