Why Charlize Theron, Tom Hardy Struggled On 'Mad Max: Fury Road' Set
KEY POINTS
Charlize Theron and Tom Hardy opened up about the struggles they went through while filming "Mad Max: Fury Road"
Theron noted that they put up walls in front of each other instead of speaking with one another
Hardy said Theron wanted a more "experienced" partner in him
George Miller's "Mad Max: Fury Road" is considered to be one of the greatest movies made in the last 20 years. The film was led by two of the greatest actors of this generation, Charlize Theron and Tom Hardy. Their unique chemistry in the movie was one of the significant reasons why the project turned out to be such a huge success.
But if you think that both actors were quite friendly while shooting the movie, then you might be wrong.
In an interview with The New York Times, Theron and Hardy opened up about how they used to struggle so much with one another on the set. The Academy Award-winning actress noted that she did not have "empathy" for Hardy and never truly understood how he must have been feeling while stepping into Mel Gibson's shoes.
The actress further stated that they were putting up "walls" to protect themselves rather than talking to each other.
"In retrospect, I did not have enough empathy to really, truly understand what he must have felt like to step into Mel Gibson's shoes. That is frightening! I think because of my own fear, we were putting up walls to protect ourselves instead of saying to each other," Theron said.
The "Bombshell" star concluded by saying that they both were functioning like their movie characters and everything was about "survival" for them.
On the other hand, the "Revenant" star admitted that there was a lot of pressure on both of them and it made it quite wearying to perform while shooting. He also explained that Theron wanted a more "experienced" partner in him.
"I was in over my head in many ways. The pressure on both of us was overwhelming at times. What she needed was a better, perhaps more experienced, partner in me. That's something that can't be faked. I'd like to think that now that I'm older and uglier, I could rise to that occasion. One had to trust that the bigger picture was being held together," Hardy said.
"Mad Max: Fury Road" was released in 2015, and it garnered universal acclaim for its action sequences, production design, story, and acting. The movie tells the story of a survivor named Max (played by Hardy) and how he unwillingly joins Imperator Furiosa (played by Theron) to fight the evil emperor who has taken control of the land's water supply.
The film received ten nominations at the 88th Academy Awards and won six, including production design and film editing. It also won 9 Critics' Choice Awards, which included the Best Director accolade for Miller.
The movie was also included in the annual list of top 10 movies of 2015 carried out by various organizations, including the American Film Institute (AFI) and National Board Of Review (NBR).
"Mad Max: Fury Road" currently holds a score of 97% on review site Rotten Tomatoes.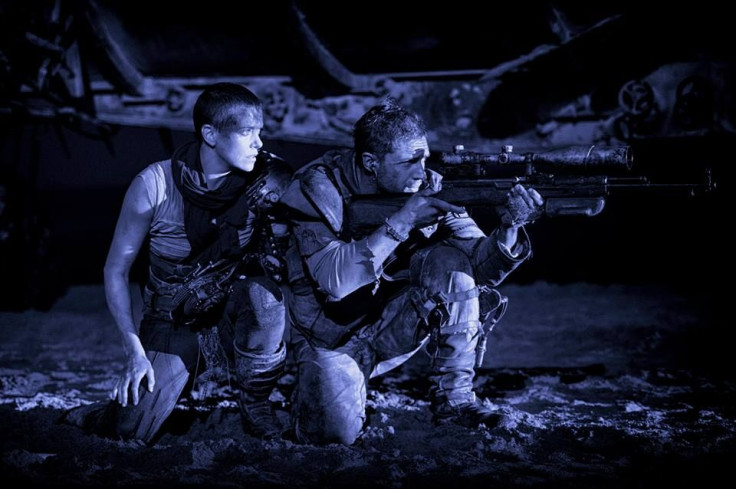 © Copyright IBTimes 2023. All rights reserved.