Why Customers Are Furious With Kroger And Boycotting Its Stores: 'This Is The Last Straw'
On Wednesday, Kroger (KR) named former U.S. Transportation Secretary Elaine Chao to its board of directors, sparking a flurry of backlash on Twitter from its customers, many of whom said they will no longer shop at the grocer's stores over the appointment.
Chao's role on the board of directors at Kroger caught the attention of shoppers because she served under former President Donald Trump, causing many to call for a boycott of the chain's stores.
Kroger was criticized by some Twitter users for hiring a former member of Trump's Administration, with one calling out the grocery retailer in a post that said, "This is the last straw. I will NOT put 1 cent of my $$'s into Elaine Chao's bank account."
Chao is married to Senate Minority Leader Mitch McConnell, a Republican politician.
According to the Louisville Courier-Journal, Chao's name was trending nationally on Twitter on Wednesday along with the hashtag #BoycottKroger.
Other former Kroger customers on the social media site said "Kroger is canceled!", while another simply stated "Bye Kroger."
Chao was called out after an inspector general investigation following her leaving her position in the White House in January. The investigation, which focused on her actions as transportation secretary under Trump, suggested that she potentially violated ethics and violated rules in her position.
Both the U.S. Attorney's Office for the District of Columbia and the U.S. Department of Justice's Public Integrity Section declined to prosecute further based on the findings in the report.
In an announcement about Chao's appointment to the board, Kroger CEO and Chairman Rodney McMullen said in a statement, "She's an experienced national and global leader who brings to Kroger's board deep knowledge of corporate governance, strategic and workforce management, and public-private partnerships as well as extensive experience at the highest levels of U.S. government."
Chao resigned from her position as transportation secretary the day after the Jan. 6 Capitol riots, which were an attempt to stop Joe Biden from being certified as President by Congress.
At the time Chao announced her resignation, she said: "Yesterday, our country experienced a traumatic and entirely avoidable event as supporters of the President stormed the Capitol building following a rally he addressed. I'm sure as is the case with many of you, it has deeply troubled me in a way that I simply cannot set aside," as reported by the Louisville Courier-Journal.
Chao has also worked as the secretary of the Department of Labor under former President George W. Bush and has also served under former Presidents Ronald Reagan and George H.W. Bush.
She was also president and CEO of the nonprofit United Way, director of the Peace Corps, and a director on numerous Fortune 500 public company boards.
Chao received her Masters of Business Administration from Harvard Business School and her undergraduate in economics from Mount Holyoke College in South Hadley, Massachusetts. She also has 37 honorary doctorate degrees.
She was elected to serve on Kroger's board at an annual meeting of shareholders in June 2021.
Shares of Kroger stock were trading at $41.96 as of 1:14 p.m. EDT on Thursday, up 4 cents, or 0.08%.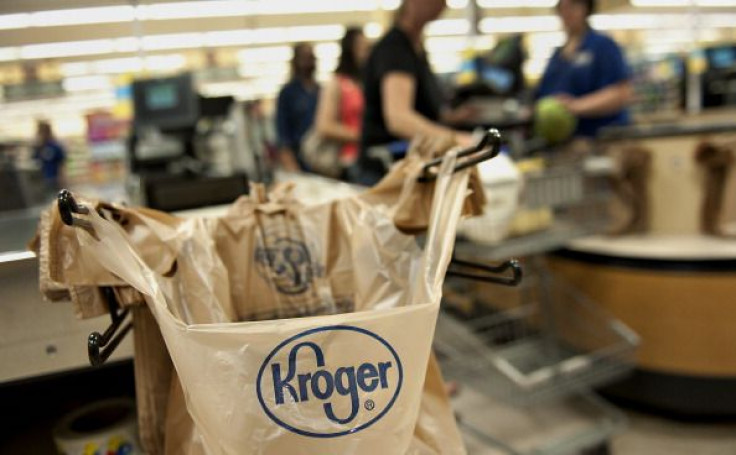 © Copyright IBTimes 2023. All rights reserved.
FOLLOW MORE IBT NEWS ON THE BELOW CHANNELS