Why Did Beyoncé Select Serena Williams To Appear In 'Sorry' Video On 'Lemonade'?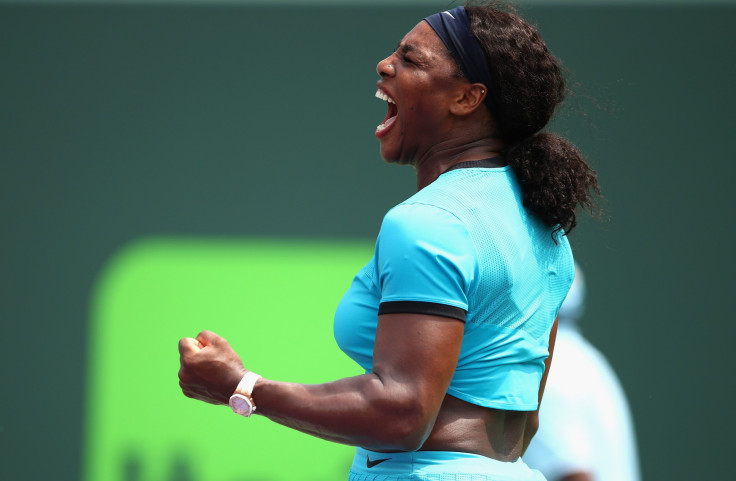 More than two weeks later, Beyoncé fans are still buzzing about her powerful visual album "Lemonade," released April 23. The project aired via HBO and featured dozens of strong, beautiful black women and girls, including Blue Ivy, Quvenzhané Wallis, Amandla Sternberg, Leah Chase, Serena Williams and more.
And on Monday we found out how Williams got to be part of the project. The tennis great opened up about being asked to appear in the video for "Sorry," which has become perhaps one of the most buzzed-about songs on "Lemonade." In an interview with the Associated Press Monday, the ESPY award winner said she was approached by both Beyoncé and director Dikal Rimmasch, whom she has known for decades. Williams told AP that the 10-time Grammy winner praised her strength, telling her she would be a great fit for the song, which is one of many tracks packing a powerful punch on the 12-song album.
"I have known the director since I was like 9 years old. I know Beyoncé pretty well, so they were like, 'We would love for you to be in this particular song. It's about strength and it's about courage, and that's what we see you as,'" Williams explained.
In that same interview Williams praised Beyoncé for creating such a "strong song" — and she's not alone. "American Idol" runner-up La'Porsha Renae did a Periscope Q&A on May 4, during which she said she found "Lemonade" to be both "relatable" and "empowering." For her, some of the clips from the visual project echoed trials and tribulations from her own life.
"I actually think that a lot of the pieces [on the album] were very empowering," she said during the video stream. "I watched the clip and unfortunately could relate to a lot of [it]... I was like, 'Wow, this is really relatable.' And being relatable is very important when it comes to being an artist."
In addition to receiving praise from fans and critics alike, "Lemonade" has achieved impressive metrics. According to Forbes, the album debuted at No. 1 on May 1 — just over one week after its release. At that time it is said to have moved a whopping 653,000 units, of which nearly a half a million were actual album sales. While these numbers may seem fairly typical, Forbes notes that Beyoncé's "Lemonade" was not released in typical fashion. While most artists shoot for Friday release dates, the visual album began streaming late on a Saturday night. As such, she missed out on nearly two full days of the charting week and still came out on top.
© Copyright IBTimes 2023. All rights reserved.