Why Is Harper Lee Publishing 'Go Set A Watchman' In 2015? 'Mockingbird' Biographer Offers Theory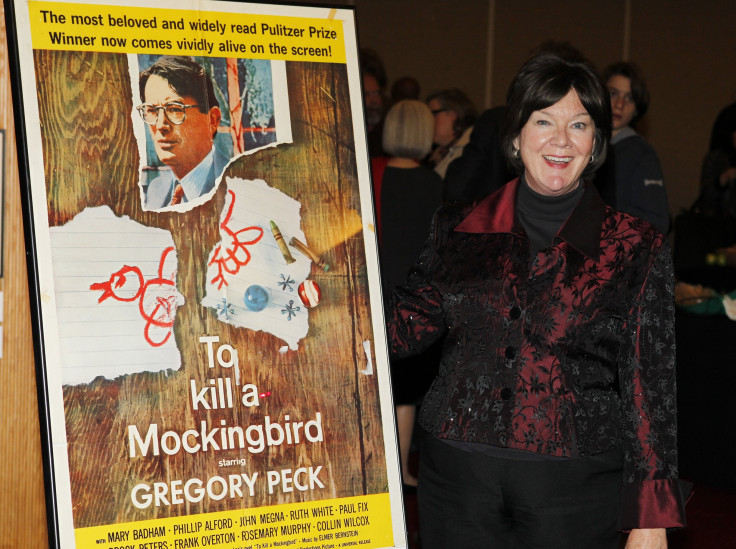 News that 88-year-old Harper Lee, author of the beloved 1960 classic "To Kill a Mockingbird," will publish a book in July that she wrote in the 1950s, has set the literary world on its ear. Although Lee has said that "Go Set a Watchman" is being published after all these years because her lawyer found it lying around, Harper Lee biographer Charles J. Shields ("Mockingbird: Portrait of Harper Lee," Holt, 2006), has another idea.
"I have a theory why the book is being published this year," he told International Business Times. "It's because her sister is dead. Alice [who died in November, 2014 at the age of 103] was in control of Harper's life, of what she signed. But now the lid's off, and a book written half a century ago is going to be published."
Alice Lee was a lawyer for seven decades, and according to Shields, she was "Harper Lee's buffer against the publicity hungry world." She advised Harper Lee on matters relating to finance, contracts, and rights. And he doesn't think it's a coincidence that just two months after Alice Lee's death, a 60-year-old manuscript is suddenly available for publication.
"Understanding the relationship between the sisters as I do," said Shields, "I doubt whether Alice would have allowed this project to go forward."
The news also proves what Shields discovered while researching her life: Lee had written another book.
"I feel vindicated," Shields said. "I've been saying that this novel exists since 2006. I found correspondence at Columbia University between Harper Lee and her agent, Annie Laurie Williams, about this book. The title refers to the scene when Atticus is outside the courthouse defending against vigilante justice. He's the watchman."
The discussion of "Watchman" comes up between Harper and her agent for a bit in the mid-1950s, Shields said, but then it disappears from the correspondence. "The next reference is to 'Atticus,' " he said. "I thought it ["Watchman"] died in her hands. Turns out it was set 20 years after, when Scout returns home."
In the 1960s, said Shields, Lee was told by editor Tay Hohoff at Lippencott publishing house that they were looking for a hit, and that Lee didn't know how to tell a story. Hohoff's advice to Lee was to set "Go Set a Watchman" in the present, rather than 20 years later looking back. But they were eager to take the young writer on.
"That's how we got a novel written with a 9-year-old narrator," said Shields.
Although "Mockingbird: Portrait of Harper Lee" wasn't authorized, Shields did correspond with her older sister Alice Lee, who answered his questions about their lawyer father, the model for "To Kill a Mockingbird" character Atticus. His biography of Lee mentions "Go Set a Watchman," says Shields, "as part of a writer's journey toward getting published— an early attempt at novel-writing."
Regarding the rumors that were debunked -- but manage to persist -- that Truman Capote wrote part or all of "To Kill a Mockingbird," Shields was adamant.
"It's untrue, and it's sexist," he said. "Truman Capote was a showy person, had a number of books under his belt and movies like 'Breakfast at Tiffany's' based on his books. Along comes a young woman and all eyes are on her. But they were two geniuses that lived next door to each other."
"Go Set a Watchman" will be released by publisher Harper on July 14.
[This piece has been updated to include additional comments from Charles J. Shields regarding the significance of the coincidence of Alice Lee's recent death and the announcement of Harper Lee's new book.]
© Copyright IBTimes 2023. All rights reserved.