Why Hunter Biden's Email Release Won't Help Trump's Reelection, According To Ted Cruz
Sen. Ted Cruz, R-Texas, says he doesn't think President Trump's attacks on Hunter Biden will sway voters in his favor.
Democratic presidential nominee Joe Biden's "best moment" in the final debate came when he brushed off Trump's attacks on his family and turned the conversation back to the American people, Cruz said in an interview with Axios.
"One of Biden's best points was when he said all these attacks back and forth about my family and (Trump's) family, they don't matter. What matters is your family. That may have been Biden's best moment, actually," Cruz said.
Cruz then proceeded to add that he doesn't think the attacks on Hunter Biden swayed "a single voter."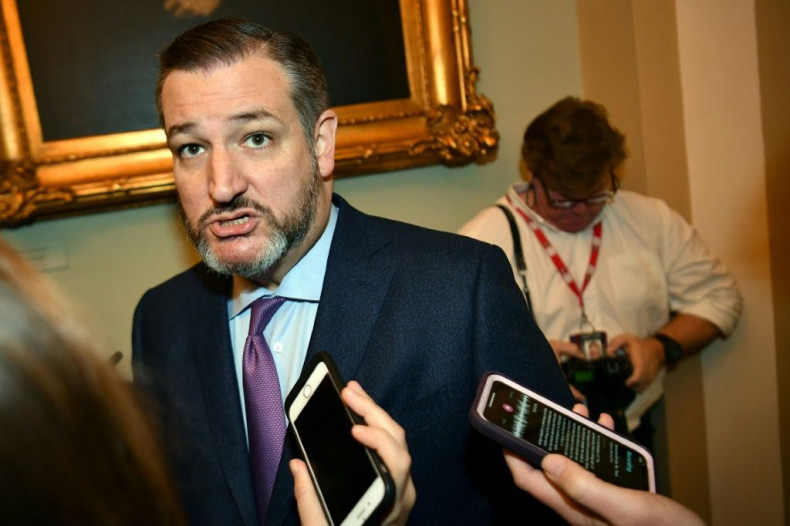 Trump has consistently focused on Hunter Biden's business dealings in Ukraine and China during the final weeks of the campaign and attacked Biden on his family's earnings during their last debate.
"He is the vice president of the United States, and his son, his brother and his other brother are getting rich, they're like a vacuum cleaner," Trump said during the final presidential debate.
"His son walked out with a billion and a half dollars from China," Trump added.
Most notably, Cruz was a GOP primary opponent of Trump's in 2016. During that campaign, Trump attacked Cruz's father and falsely suggested that he was involved in President John F. Kennedy's assassination.
The Texas senator said attacks on both sides directed at the presidential candidates' family members don't bode well with voters.
"That I don't see as moving votes significantly," he said.
Recent polls show Trump and Biden in a close race in Texas, a traditionally Republican-leaning state that last voted for a Democratic president in 1976.
A New York Times–Siena College poll conducted Oct. 20-25 included some respondents surveyed after the debate. It showed Trump leading Biden by 4 points, 47% to 43% in the Lone Star State.
© Copyright IBTimes 2022. All rights reserved.