Why Meghan Markle Refuses To Hit Gym After Giving Birth To Son
Meghan Markle and Prince Harry welcomed their first child, Archie Harrison, last month. And despite being on maternity leave, the Duchess of Sussex doesn't plan on hitting the gym for some post-pregnancy workout anytime soon.
During an interview with Entertainment Tonight, royal commentator Katie Nicholl dished on some new updates on Markle and Prince Harry following the birth of their son. According to the royal insider, Markle is not in a rush to lose any weight she gained during her pregnancy as the duchess apparently believes rest, relaxation and quality time with her baby boy are what she needs right now.
"Meghan hasn't been hitting the gym -- she hasn't been in any hurry to get back into shape," she said. "No hard training. No weights. She's enjoying this time -- she's being gentle to herself."
But like other new moms, Markle is also suffering some sleepless nights, according to Nicholl. The former "Suits" actress reportedly feeds her "hungry little baby" every few hours, causing her to stay up late night after night.
However, Markle has also had some helping hands assisting her with the care of her child. After Archie's birth, the duchess' mom, Doria Ragland, reportedly helped her daughter out, but she has flown back to Los Angeles.
The Duke and Duchess of Sussex have since hired the services of a nanny, whom they reportedly required to sign an "extensive" non-disclosure agreement to protect the privacy of their family, Nicholl claimed.
It is unclear when baby Archie will be seen in public again after Markle and Prince Harry introduced him to the world three days after his birth. However, rumors claimed that Markle's friends, including Jessica Mulroney and Serena Williams, have already met her baby, according to Town & Country.
As for Markle, she recently made an appearance at the annual Trooping the Colour though she has not yet ended her maternity leave. It was previously reported that the duchess plans to take a three-month leave from royal duties.
However, a royal insider told Vanity Fair last week that Markle may be extending her maternity leave "until the fall." But she won't completely disappear from the public eye, as like sister-in-law Kate Middleton, she reportedly plans to attend a "few engagements" in the next couple of months.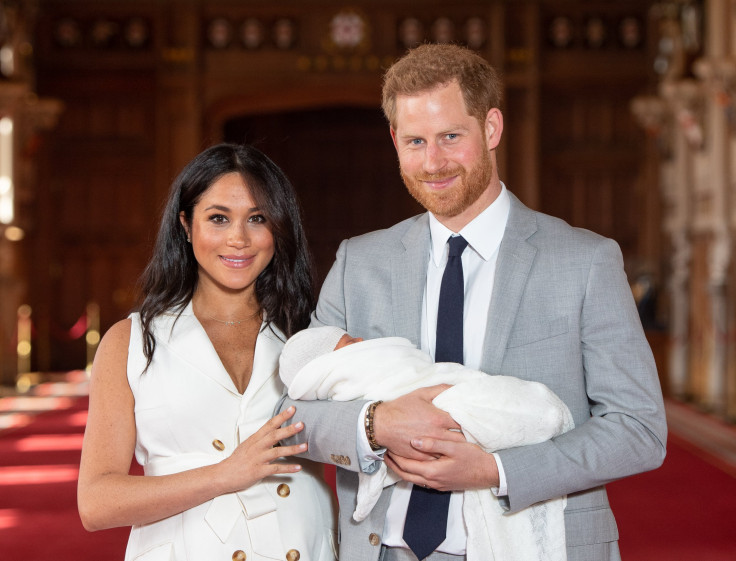 © Copyright IBTimes 2023. All rights reserved.