Why Miley Cyrus Doesn't Always Wear Her Liam Hemsworth Engagement Ring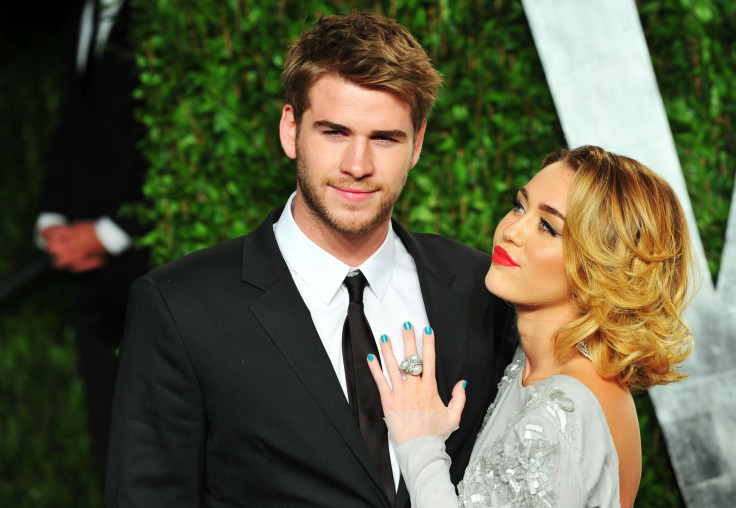 Miley Cyrus is finally opening up about her on-again, off-again relationship with actor Liam Hemsworth. During a recent appearance on "The Ellen DeGeneres Show," the singer discussed her engagement ring.
While the two reportedly rekindled their relationship in January, they didn't make it official until July and the whole time, Cyrus could be seen wearing a diamond ring on left ring finger.
Discussing a variety of topics with DeGeneres, the TV host eventually asked Miley about her ring, saying, "There is a photo that got a lot of attention of your engagement ring. Are you wearing it right now?"
Although "The Voice" judge confirmed that she was wearing the ring, she revealed that "real jewelry" isn't really her "aesthetic." "This is really weird, because this is like real jewelry and most of my jewelry is made out of gummy bears and cotton candy… they don't look that good together because they kind of mix up."
With real jewelry not being her thing, Miley revealed that she will sometimes replace the engagement ring with something that is more her style. "So sometimes I replace it with an actual unicorn or a Looney Tune. And [Hemsworth's] kind of like, 'What's going on?' I am like, 'This isn't really my aesthetic, but I'll wear it because you love me.'"
In a June interview with GQ Australia, Hemsworth spoke about breaking up with Miley but said it was for the best. "Of course it was hard, man. But at the time, we were going in different directions and it's just what needed to happen," Hemsworth said. "We were both super young and it was a good decision at the time — we both needed that."
© Copyright IBTimes 2023. All rights reserved.