Why Prince Edward's Wife Sophie May Have Been 'Upset' Over Charles, Camilla Wedding
KEY POINTS
Sophie, Countess of Wessex, reportedly didn't want to curtsy to Camilla Parker Bowles, an expert claimed.
Prince Edward's wife was apparently not happy with Prince Charles and Camilla's marriage.
Sophie, Countess of Wessex, used to be second-highest-ranking female royal.
Prince Edward's wife, Sophie, Countess of Wessex, was reportedly not pleased when she learned that Prince Charles has decided to marry Camilla Parker Bowles.
In an article that the wrote for The Telegraph in 2012, royal expert Richard Eden said that Sophie didn't like the idea of having to curtsy to the Duchess of Cornwall.
When Prince Edward and Sophie tied the knot, Prince Charles and Prince Andrew were already divorced from their respective wives. As such, the Countess of Wessex was regarded as the second-highest ranking woman in the royal family.
"However, after Charles remarried, the Queen changed the Order of Precedence 'on blood principles' so that neither Princess Anne nor Princess Alexandra, the granddaughter of George V, would have to curtsy to Camilla when her husband was not present," Eden said.
But a source told The Sun in September that Sophie wasn't concerned about her changing status unlike other members of the royal family. At present, Sophie has not only been pushed down by Camilla but also by Kate Middleton and Meghan Markle after they married Prince William and Prince Harry, respectively.
Meanwhile, Sophie also made headlines this week after it was revealed that she could stand-in for Queen Elizabeth at an important royal event. On Friday, Dec. 13, the mom of two will be standing in for Her Majesty at a special military parade.
"On December 13, The Countess of Wessex will represent The Queen at the Sovereign's Parade, Royal Military Academy Sandhurst, Haig Road, Royal Military Academy, Camberley," the announcement read.
However, Sophie skipped the Queen's Diplomatic Reception at Buckingham Palace on Wednesday night. She didn't also attend the NATO summit that was attended by her husband.
A palace insider told Express that Sophie had a longstanding private engagement that prevented her from meeting President Donald Trump, First Lady Melania Trump, and the other heads of state at the event.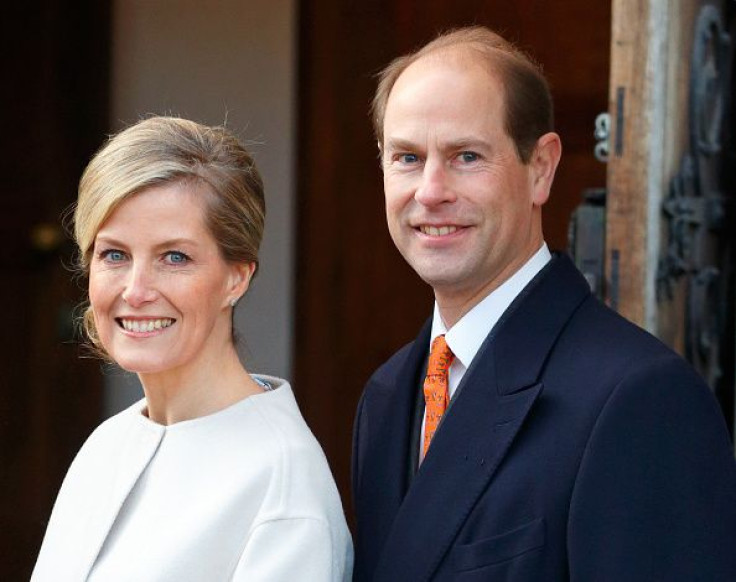 © Copyright IBTimes 2023. All rights reserved.