Why Prince Harry Lashed Out At Meghan Markle Over 'Rookie Mistake'
While there was plenty of excitement during Trooping the Colour, royal fans couldn't help but notice a tense exchange between Meghan Markle and Prince Harry during Queen Elizabeth's birthday celebration.
The event marked Meghan and Harry's first joint appearance together since welcoming baby Archie Harrison Mountbatten-Windsor. During the air show, Meghan was positioned in front of her husband and kept turning around to chat until Prince Harry reportedly told her to face forward.
Although some thought the 34-year-old was scolding his wife, TV host Chris Smith claimed Harry was correcting Meghan's mistake.
"At the end of the day, it is not a dressing down, they are scrutinized to the nth degree, unfairly, repeatedly. Meghan would have done the same thing in reverse," he said during a discussion on "Sunrise."
Smith noted that Meghan's bad timing was to blame for the tense moment between the couple. "If you look at the timing, she started to speak the second time as the national anthem just started to play. She didn't time that. He naturally said 'you better go to the front,'" he explained.
"She would have done the same thing," the commentator added.
A lip reading expert told the MailOnline that Prince Harry and Meghan's conversation started off with the Duke of Sussex answering Meghan's question by replying, "Yes, that's right."
However, during their second exchange, he abruptly ended their conversation. When Meghan turned her back on the crowd to chat with Harry, he said, "Turn around."
While the couple appeared to have a heated exchange, Smith claimed Meghan wasn't offended but her husband's comments. "She was mildly entertained by this too, she pursed her lips, as if to say 'oh I've been dressed down,'" he said.
Although Meghan attended Queen Elizabeth's birthday celebration, she is expected to remain on maternity leave after giving birth to baby Archie on May 6.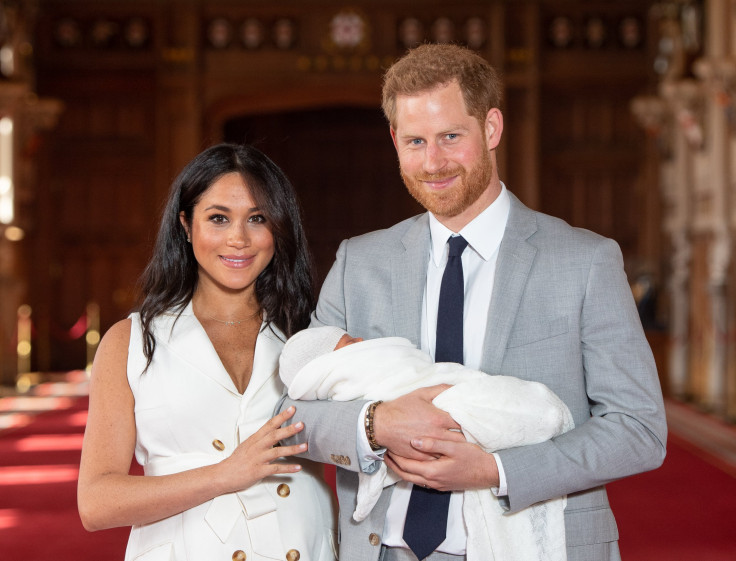 © Copyright IBTimes 2023. All rights reserved.