Why Prince William Future Role As King Made Prince Harry Split 'Inevitable'
Prince William and Prince Harry's split was reportedly inevitable and not due to a feud between Prince Charles and Princess Diana's sons.
Earlier this week, Kensington Palace and Buckingham Palace announced that Prince Harry and wife Meghan Markle will move their office to Queen Elizabeth II's residence in the near future. Prince William and Kate Middleton, however, will remain in their home at Kensington Palace.
While some reports claimed that the split was due to rising tensions between the royal brothers and their wives, royal aides revealed that the Duke and Duchess of Sussex's move has long been planned.
Royal aides told Daily Mail that the brothers needed to separate mainly due to Prince William's future roles as the Prince of Wales and king. Splitting their "courts" now would make any future shakeups in the royal family, such as Prince Charles ascending to the throne and William becoming the official heir, easier to handle for everyone.
"It's about placing the two dukes on a permanent footing that ensures changes aren't needed again [when Charles accedes to the throne and William becomes Prince of Wales]," the palace insider said.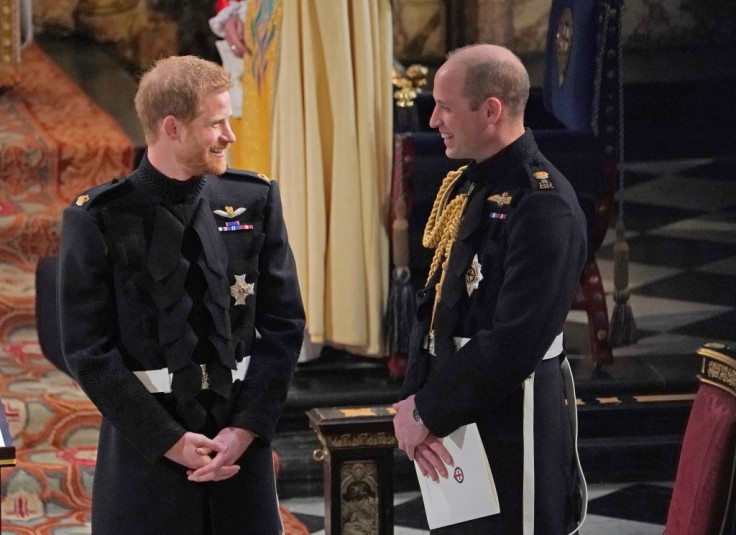 Meanwhile, one of Queen Elizabeth II's former aides recently opened up about the reality behind working for the royal family. Dickie Arbiter worked with the monarch for 12 years, but he said he spent about half that time also helping out Prince Charles and first wife Princess Diana.
In an interview with Global News (via Express), Arbiter explained that he was exhausted to the point of nearly suffering from burnout while working for the Queen and her family.
"I was one of the Queen's press secretaries with the remit," he said. "In addition to answering to her, 90 percent of my time was spent looking after the Prince of Wales and Princess Diana."
Arbiter added that if he had continued working for the royal family, he would have been "burnt out."
This comes amid reports that Meghan Markle's trusted aide Amy Pickerill has handed in her two weeks' notice. A source close to the situation told People that their parting is "amicable," and Markle's assistant private secretary will only leave after the Duchess of Sussex gives birth to her and Prince Harry's first child.
Pickerill will also be on hand to assist the pregnant duchess when she and Prince Harry will move into their new home at Frogmore Cottage in Windsor. The Duke and Duchess of Sussex are reportedly hoping to settle down in their new residence before welcoming their firstborn in late April.
According to People, Pickerill reportedly plans to move abroad, but she will "stay in touch" with Markle, with whom she has apparently grown "very close."
Prior to joining Markle's staff, Pickerill had been a press spokesperson for Kensington Palace. She has reportedly been "instrumental in helping the duchess adjust to her new life in the U.K." Among the many projects she has helped Markle with is the "Together: Our Community Cookbook," the charity cookbook that the duchess helped create.
Last year, two of Markle's aides, Samantha Cohen and Melissa Touabti, reportedly also announced their decision to resign, according to The Sunday Times.
Cohen, who worked for the royal family for 17 years and is Queen Elizabeth II's former assistant private secretary, said that she plans to leave the palace after Markle gives birth in the spring. Meanwhile, Touabti turned in her resignation from her post as Markle's personal assistant after working for her for six months.
© Copyright IBTimes 2023. All rights reserved.