Why Prince William, Kate Middleton Are Called 'New-Look' Prince Charles, Princess Diana
KEY POINTS
Prince William and Kate Middleton are becoming the new Prince Charles and Princess Diana
Prince William and Kate Middleton are following in Prince Charles and Princess Diana's success
Prince William and Kate Middleton are successful royals
Prince William and Kate Middleton have been dubbed as the new-look Prince Charles and Princess Diana.
While speaking with Hello! magazine, royal author Robert Jobson said that the Duke and Duchess of Cambridge's position in the royal family would continue to evolve to the point that they would become the new Prince Charles and Princess Diana.
The Prince and Princess of Wales were two of the most successful royals during their time. And they were also regarded as a major force in the United Kingdom's soft-power diplomacy. However, the royal couple's marriage didn't work out.
And since Prince William and Middleton could be taking over Prince Charles' roles, the heir to the throne would also be taking over the bulk of Queen Elizabeth's overseas tours.
Meanwhile, even though Prince William and Middleton have been likened to Prince Charles and Princess Diana, years ago, the members of the royal family feared that the Duchess of Cambridge would become second Camilla.
In the book "William and Harry," royal author Katie Nicholl said that it was hard not to draw comparisons between Prince William and Prince Charles.
"Had William also met the right woman at the wrong time? Haunted by the specter of the past, there were real fears at the Palace that Kate would become the next Camilla," she said.
During their decade-long relationship as boyfriend and girlfriend, Prince William and Middleton broke up twice. But while Middleton mourned the breakup, the Duke of Cambridge celebrated his freedom at a bar in London.
Around this time, the mom of three received support from an unlikely ally. Prince Philip reportedly reached out to Prince William's then ex-girlfriend and told her that his grandson would give her a ring when the time is right.
According to Nicholl, Prince Philip's reassuring words meant a lot to Middleton. In 2010, Prince William finally proposed to his longtime girlfriend, and they tied the knot in 2011.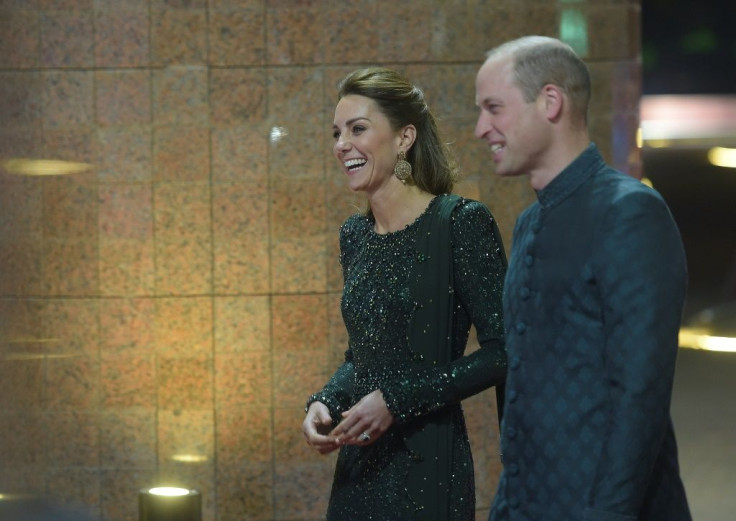 © Copyright IBTimes 2023. All rights reserved.