Why Queen Elizabeth Chose Prince Andrew As Her Escort At Prince Philip's Memorial Service
KEY POINTS
Queen Elizabeth II choosing Prince Andrew as her escort to Prince Philip's memorial signified blood would always be thicker than water
Prince Philip's biographer Gyles Brandreth said the mother and son's sighting was also a reminder that the event was a family occasion
Camilla Tominey said that the Duke of York being the Queen's escort was a display of a mother's love for her second son
Queen Elizabeth II and Prince Andrew arrived at Prince Philip's memorial service together, and the mother and son's sighting sparked various speculations.
Many said the Queen had a controversial escort when she arrived at the Westminster Abbey Tuesday for her late husband's thanksgiving memorial service. However, many also supported Her Majesty's decision to be with the Duke of York at the event.
"Thinking about the Queen today coming with the Duke of York, remember that her father was the Duke of York when she was born and Prince Andrew is named after Prince Philip's father, Prince Andrew of Greece — so this is a family occasion celebrating the extraordinary life of a public man," Prince Philip's biographer Gyles Brandreth said on ITV's "This Morning," per The Telegraph.
Camilla Tominey, royal correspondent and the associate editor of The Telegraph, also weighed in on the mother and son's sighting. According to her, the courtiers were against the idea of Prince Andrew making an appearance on royal occasions, but the recent event was a sign that "blood has always been thicker than water" within the Firm.
"But this was also a display of a mother's love for her second — and some say 'favorite' — son — as well as being an opportunity for the Duke to restore his reputation in the guise of helpful 'plus one,'" she added.
Tominey quoted an unnamed source close to Prince Andrew on how the Queen would often remind them of the number of her children, suggesting that she would never forget about the Duke of York despite the various controversies linked to him.
"As the Queen herself has often said: Sometimes people need to remember I have four children. We are a family," the anonymous source told Tominey. One royal watcher also remarked that Prince Andrew's supporting role "sends a thinly disguised message that as far as the Queen is concerned he still has a role to play."
Meanwhile, royal biographer Robert Jobson also admitted that there was disquiet among the senior members of the royal family about the matter. However, the Queen "insisted" it for a reason, to which he also agreed.
"It does make some sense that he accompany her because he doesn't have a partner. A settlement has been paid, but he's guilty of nothing in the eyes of the law," the "Prince Philip's Century" author told People. "She has faith in Andrew. Even if he disappears from public life, he's been able to pay tribute to his father, who after all, was very proud of his service in the Royal Navy, where he fought in the Falkland Islands conflict."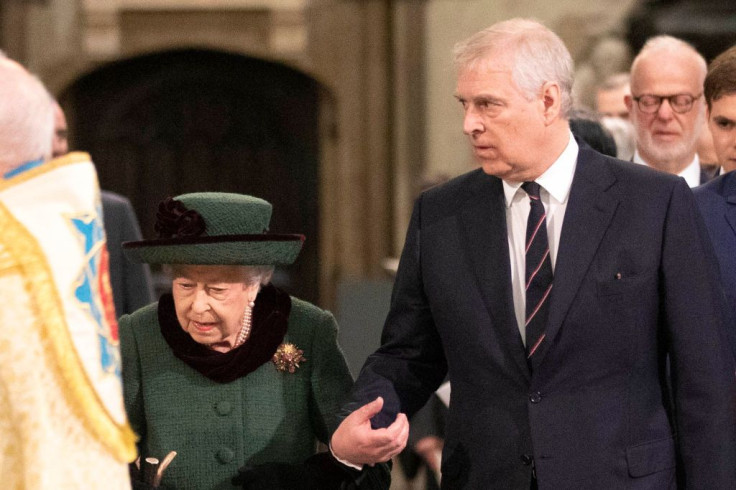 © Copyright IBTimes 2023. All rights reserved.