Why Royal Fans Think Meghan Markle, Prince Harry Baby's Birth Is 'Imminent'
Her due date is reportedly not until the end of this month or even early May, but a flurry of activity has made some royal fans believe that Prince Harry and Meghan Markle are actually prepared to become parents any day now.
According to Express UK, the Duke and Duchess of Sussex have secretly moved into their new home at Frogmore Cottage in Windsor after completing renovations on the property. The pair was first announced to be making the move in November 2018, though they were waiting for the extensive renovations to be completed before they took up residence. It was known the pair wanted to move and settle into their new home ahead of their baby's birth.
The move comes as Daniel Martin, a friend of Markle's who also serves as her makeup artist and did her makeup for her wedding last May, was also spotted in London.
Fans have been in a flurry over the birth of the newest royal baby, which will be the first for the couple. And while she could still be a few weeks away from giving birth, medical experts have also revealed that there is a chance the Duchess of Sussex could give birth sooner rather than later, as her body prepares for the birth.
"There are six key pregnancy hormones, which contribute to the emotional and physiological changes women tend to experience when pregnant," Pradnya Pisal told Express UK previously. "In the third trimester, the hormone 'relaxin' will help with cervical ripening and the facilitation of labor. It is also important in reducing insulin resistance."
In addition, the timing of the baby's birth is affecting the odds when it comes to names fans are finding to be their favorites for the baby. While Diana has been a favorite for a while if the couple welcomes a girl, as of late, Elizabeth has surged to the front in honor of Harry's grandmother, Queen Elizabeth.
That change is likely because of the possibility the royal baby could wind up sharing a birthday with its great grandmother. The Queen's birthday happens to fall on April 21.
The baby could also share a birthday with cousin Prince Louis (April 23) or Princess Charlotte (May 2). Sharing a birthday with Prince William and Kate Middleton's wedding anniversary is also a possibility, as the couple married on April 30, 2011.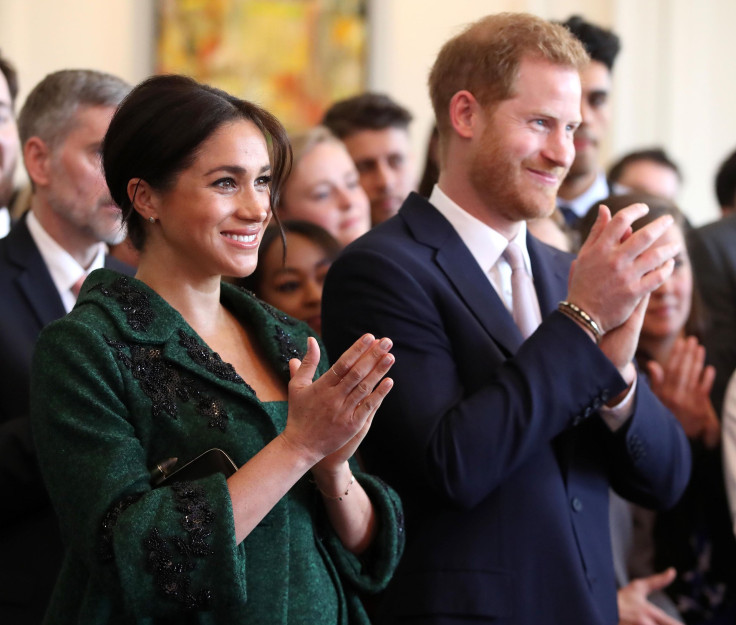 © Copyright IBTimes 2023. All rights reserved.