Why Sacha Baron Cohen Decided To Come Back With 'Borat'
KEY POINTS
Sacha Baron Cohen said he brought back Borat for another movie after seeing that democracy was in "peril"
Cohen confirmed there won't be another "Borat" movie because he doesn't see the need for a third film
He said Rudy Giuliani refused to take a rapid test for COVID-19 before they filmed his controversial scene
Sacha Baron Cohen has revealed that he decided to resurrect his character Borat after seeing all the things happening under President Donald Trump's administration.
Speaking in an interview with Variety, the 49-year-old actor discussed some specific aspects of "Borat Subsequent Moviefilm" and why Trump's presidency was the best time to come out with a sequel. Cohen noted that he saw a lot of threats to democracy and thought that it was the perfect moment to bring the character out.
He also said that these reasons motivated him to finish "Borat 2" before Trump's term came to an end.
"I felt democracy was in peril, I felt people's lives were in peril and I felt compelled to finish the movie," Variety quoted Cohen as saying.
But with President-elect Joe Biden now set to take over the Oval Office, the actor confirmed that there won't be another "Borat" movie because he believes there is no reason to revive the character once more.
"I brought Borat out because of Trump. There was a purpose to this movie, and I don't really see the purpose to doing it again. So yeah, he's locked away in the cupboard," Cohen explained.
The "Trial of the Chicago 7" star also spoke about the problems they faced while filming the controversial Rudy Giuliani scene. While talking about the scene, Cohen shared that Giuliani refused to take a rapid test for COVID-19 and broke the safety protocols that were put in place amid the pandemic.
"There was this debate of what do we do? Do we go ahead with this scene? What happens if he has coronavirus? We concluded that it was worth the risk," the actor said.
Maria Bakalova, who was in the scene with Giuliani posing as a journalist, previously revealed she was understandably "nervous" while filming this sequence, saying her "heart was racing," The New York Times reported.
"We'd been talking a lot about different scenarios. How should I act, this way or this way? What should I do? What is smarter? But in all of the scenarios, I was confident that Sacha will save me and he will save the scene, so it's not going to be a disaster," Bakalova said.
"Borat: Subsequent Moviefilm" currently holds a score of 85% on Rotten Tomatoes and is currently a frontrunner for the upcoming Academy Awards in various categories.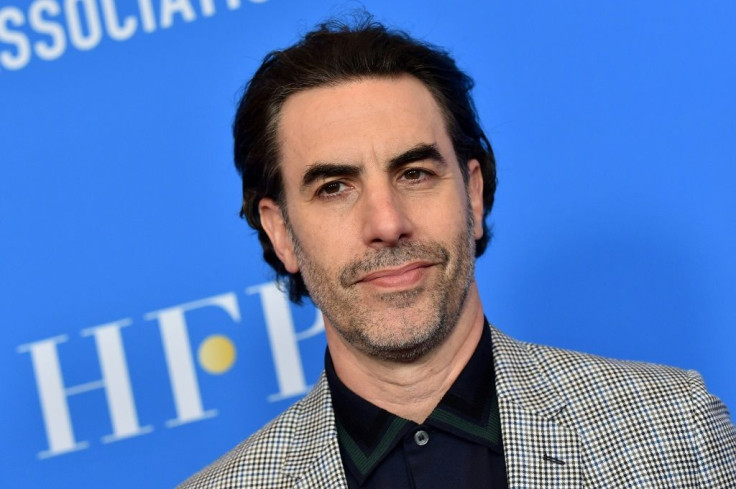 © Copyright IBTimes 2023. All rights reserved.
FOLLOW MORE IBT NEWS ON THE BELOW CHANNELS