Why William H. Macy Wanted Nothing To Do With The College Cheating Scheme
William H. Macy, the husband of Felicity Huffman who has been charged in the college entrance exam cheating scheme, may have wanted nothing to do with the idea, Radar Online reports. The "Shameless" star was not arrested or charged in connection to the scandal and has been by his wife's side as she appeared in court.
Huffman and fellow actress Lori Loughlin were two of 50 people that are being charged in the college cheating scheme, which a Radar Online source said, Macy didn't want to go along with.
"He knew she was up to something, but he disagreed with it from day one," the source said.
While the complaint states that Macy was on the phone as Huffman was arranging the details of the scheme, he wasn't on board with the plan, the outlet claims. "He was against it and all the pressure," said a source. "Instead, he wanted his daughter to take some time off and enjoy life for a bit to figure out what she wanted to do.
"But Felicity was manic about it. She was insistent, but he didn't want any pressure for his daughter to go to school," the source added.
According to the complaint, Huffman paid a test proctor $15,000 to take the SAT for her eldest daughter. Macy was not named in the court filing. Huffman was charged with felony conspiracy to commit mail fraud and honest services mail fraud.
The complaint also said that Huffman and Macy met with an individual, who explained how the SAT test scheme worked. He told them he "controlled a testing center" and would have a third party "secretly" correct her answers after she took the SAT test.
Since being arrested and appearing in court Tuesday, Huffman has reportedly been "inconsolable" and "distraught," the Radar Online source said.
"She knew about the investigation, so it shouldn't have been shocking. People close to Felicity and William don't think she deserves sympathy. Her children didn't know what was going on, and now it's breaking up the family."
Huffman was released on a $250,000 bond.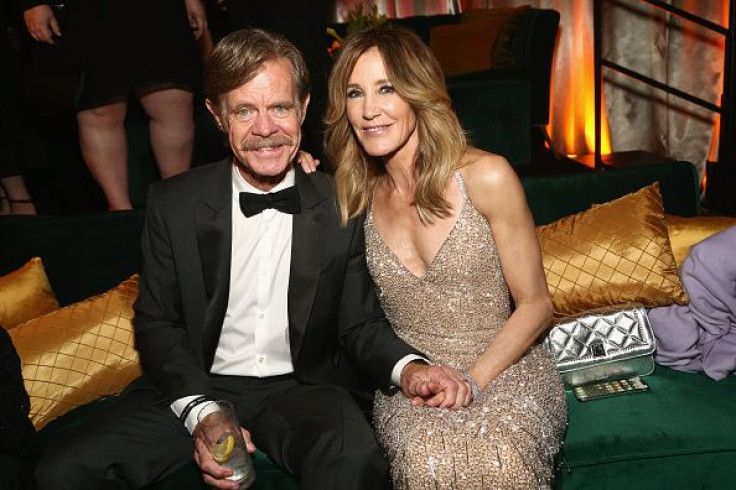 © Copyright IBTimes 2023. All rights reserved.