Why Women Executives Get Paid Less Than Male Counterparts -- New Fed Study Explains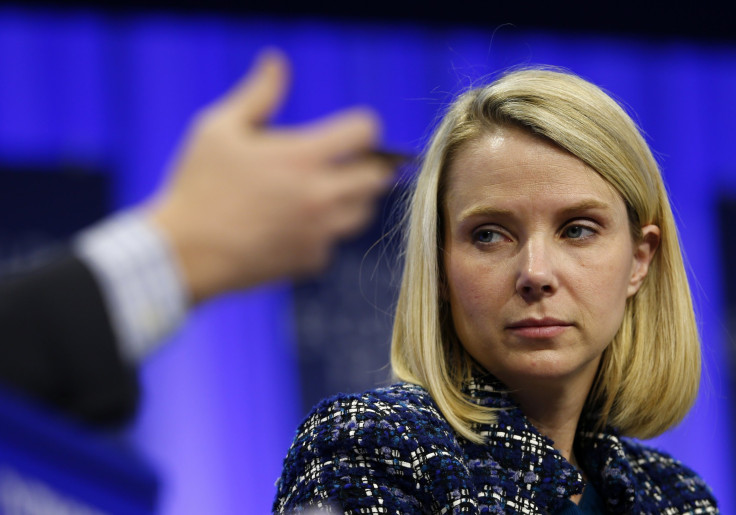 It's well known that women, on average, make 78 cents for every dollar a man makes in the same job. It should also come as no surprise that the pay disparity goes all the way up the corporate ladder: Female executives make around 18 percent less than male executives, according to a Bloomberg study. What's really interesting -- and now explained -- is how, exactly, women lose out in the executive pay game.
When Mary Barra took over at GM, for instance, she pulled in less than half the amount her predecessor, Dan Akerson, did. She was getting $4.4 million, compared to his $9 million. Even when Akerson stepped down to an advisory role, his compensation remained higher than Barra's.
A new study from a Federal Reserve Bank of New York researcher and two academic colleagues show women not only make less in absolute terms, but performance-based pay is heavily weighted to support men. When companies do well, male executives see bigger bonuses; when companies flounder, female executives take bigger losses. As the authors write, "The compensation of female executives is more exposed to declines in firm value [emphasis theirs] and less exposed to increases in firm value than that of males."
The discrepancy arises largely from little-known incentive pay policies, which pad executive remuneration according to companywide performance measures, like earnings per share. The researchers found that 93 percent of the income variation between women and men in corporate leadership derives from incentive-pay differences.
This is where female execs take a double-whammy: While their pay is less sensitive to firm performance, they take a greater share of the losses when companies fall in value, due to differences in how stock options are allocated.
The gap isn't about ability. Companies do just as well under women as they do under men, the researchers show. (Incidentally, male executives in firms run by women make less than those in male-headed firms.)
The more salient question is how female executives end up with the short end of the stick. There are several possible explanations. Some posit that women are less tenacious negotiators. Studies show that married women, on average, shoulder more household burdens than married men. And women are more often excluded from established power structures.
The authors – the New York Fed's Stefania Albanesi, Boston University's Claudia Olivetti and María José Prados of USC – conclude that the good-old-boys theory explains their empirical results best: "Female top executives are less entrenched than male top executives, due to their younger age and their relative difficulties in accessing informal networks."
That conclusion is relevant not only to the highest echelons of corporate America but also to ordinary women fighting to establish a foothold in male-dominated fields.
© Copyright IBTimes 2023. All rights reserved.