Gender Pay Gap Will Take Over 75 Years To Close, Improvements In Equality Painfully Slow: Report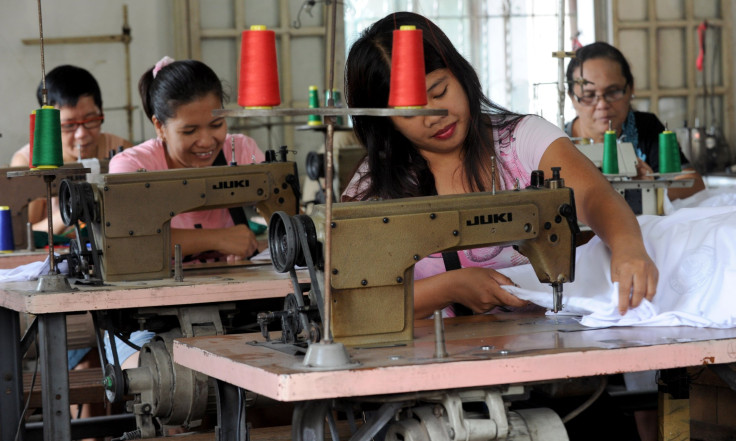 It will take over 75 years for women to earn as much as their male counterparts for doing the same work, according to a United Nations report released Friday. The study's findings, issued two days ahead of International Women's Day, highlight the painfully slow progress being made in combating gender-based economic inequality.
The report from the International Labour Organization (ILO), a U.N. agency, says that despite legislative efforts and marginal improvements, pay inequality between women and men has persisted. On average, the report said, women earned just under 23 percent less than men, during the period 2008-2009, a small improvement over the 26.2 percent figure found in 1995. This minimal progress comes inspite of the U.N. passing the Beijing Declaration in 1995 at the Fourth World Conference on Women, under which signatories pledged to intensify their efforts to combat gender inequality.
"The overriding conclusion, 20 years on from Beijing, is that despite marginal progress, we have years, even decades to go until women enjoy the same rights and benefits as men at work," Shauna Olney, head of the Gender, Equality and Diversity branch of the ILO, said in a statement.
In addition, many developed countries have had equal pay legislation law for decades. The U.S., for example, passed its Equal Pay Act in 1963.
Women in most parts of the world, however, continue to experience widespread discrimination and inequality in the workplace, the report said. They are often undervalued, are stuck in low-paying jobs, lack access to education and training, and have limited bargaining and decision-making power. Women also continue to shoulder a disproportionate amount of unpaid care work, such as caring for the family, or the sick, the study found.
In addition, a separate ILO report on the effects of having children on women's earning potential found that a "motherhood pay gap" exists between women who have children and those who do not. The report found that the gap increases with every child a mother has.
The report did cite some progress, however, noting that the percentage of countries offering some form of maternity leave has increased from 38 percent in 1995 to 51 percent today -- although 41 percent of all women don't have "adequate protection."
Phumzile Mlambo-Ngcuka, director of U.N. Women, the U.N. agency promoting equality for women, told The Associated Press this week that no country in the world had managed to actually achieve gender equality in their society. Issues including rape and sexual violence, reproductive rights and exclusion from decision-making processes continue to keep the world an unequal place, she said.
© Copyright IBTimes 2023. All rights reserved.