Wii U Release Date: Will The New Console Kill Nintendo?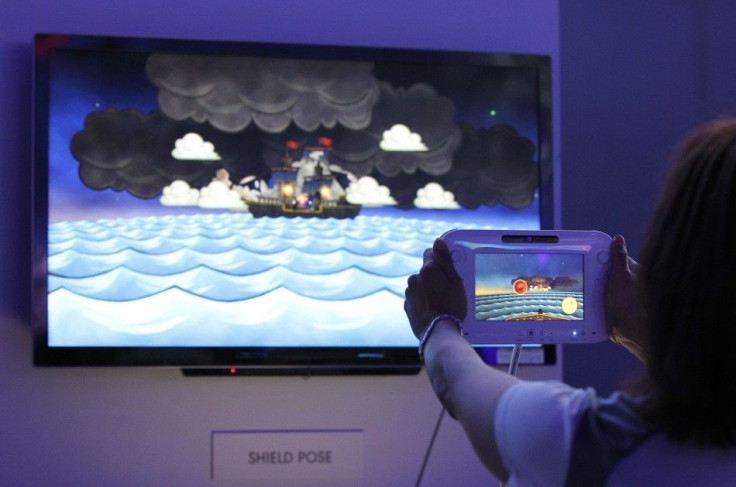 Nintendo is hoping to revolutionize home gaming yet again this winter with the Wii U, a dual-screen console with tablet controllers. While many gamers are enthusiastic about the new system and excited at the news that it will appeal to hardcore gamers by featuring popular third party titles, others have predicted that the Japanese gaming powerhouse may be setting itself up for a fall.
Video game sales analyst and Wedbush stock picker Michael Pachter recently appeared on Game Trailers to deliver an ominous prediction that Nintendo may be bringing about its own end with the Wii U in the same way the Dreamcast console effectively killed SEGA with sluggish sales.
I think they are about to Dreamcast themselves, he said. I don't think Wii U is going to be as popular as probably Nintendo thinks it's going to be.
Pachter pointed to the fact that despite belonging to the next generation of consoles the Wii U will resemble the Xbox 360 in terms of graphics, frame rate and control scheme, and calculated that Nintendo will see low sales figures if the price is higher than $150.
Nintento's President Saturo Iwata has already admitted, This thing is not going to be cheap, hinting at a price around $250. Since then several websites and retailers have priced the console as high as $600--probably an overestimation, but still not a good sign for consumers.
Still, Pachter refused to make a definitive prediction, adding that Nintendo is closely guarding Wii U's true price and specs.
Let's see how Wii U sells, and I'm not going to predict this demise until I know pricing and features, he said. When I know more about it, I'll offer a better opinion.
Mark Rein, an Executive at Epic Games, made the opposite argument. Despite working closely with Xbox in the past, he forecasted success for Nintendo in their latest gamble at gaming innovation. While discussing the console with Eurogamer.net at the San Francisco Game Developer's conference he gave the new system a glowing endorsement, praising the forward-thinking dual-screen design and predicting market success for the Wii U.
I think E3 will be a big eye-opener for people, he said.
The Electronic Entertainment Expo (E3) in early June will be one of Nintendo's last chances to build enthusiasm for the Wii U before its planned release this winter.
I played Batman: Arkham City on the Wii U and they are doing some really cool stuff with the controller, he said. Do you remember the Zelda demo they had on it? Would you not buy a Wii U just to play that? Of course you would.
Rein believes the console will be even more impressive once the Unreal Engine 3, a game engine currently used by the PS3 and Xbox 360, is implemented for the Wii U.
That Zelda demo was gorgeous and we can do even more than that with Unreal Engine 3, he said. I think it will do great.
The Gears of War developer noted that he would be happy to tailor versions of his games specifically for the Wii U, but may not have the man power to do so.
If I had 10 development teams I'd make a game for every single platform and make that the special game for that platform, said Rein.
Although Nintendo aims to attract hard core gamers back into their fold by making big game titles like Assassin's Creed 3 available on the Wii U, Rein believes that the new system will continue to draw casual players, particularly parents, to the system.
It's a great brand that a lot of parents really trust and they're probably ready to buy their kids an HD Wii that does that much more than just being an HD Wii, he said. I'd be shocked if it doesn't do well... I think we've yet to really see what the Wii U can do and I think at E3 this year they're going to shock us.
© Copyright IBTimes 2022. All rights reserved.
FOLLOW MORE IBT NEWS ON THE BELOW CHANNELS