Will Ferrell's Rep Defends Him After Dropping Out Of Ronald Reagan Alzheimer's Comedy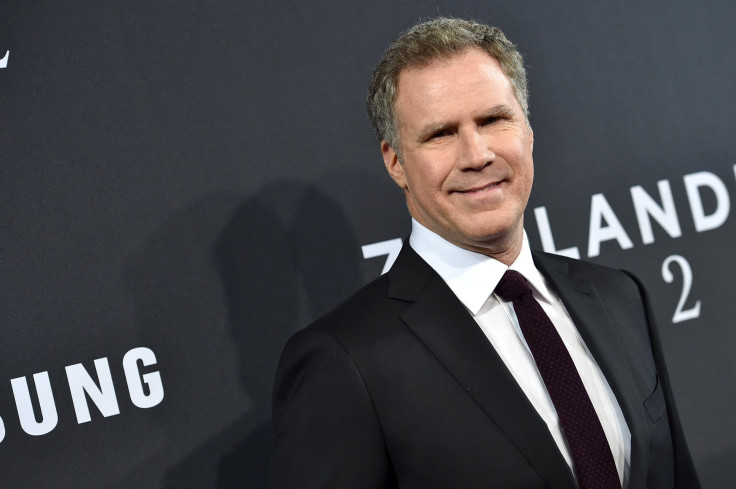 Will Ferrell has decided to scrap his most controversial role to date. The famed funnyman was reportedly slated to play President Ronald Reagan in a film that centered on the two-term commander-in-chief's long battle with Alzheimer's disease. A rep for Ferrell has come forward amid much buzz about the role, assuring fans that it was not the actor's intention to offend anyone.
In a statement, posted on Page Six, the "Daddy's Home" star's publicist said "Reagan" was just "one of a number" of roles Ferrell was considering. The unidentified representative went on to state that the film was not an "'Alzheimer's comedy,'" adding that regardless Ferrell would not be taking the part. Ferrell himself has not yet spoken on his ties to the movie nor his decision to pass on the project.
"The Reagan script is one of a number of scripts that had been submitted to Will Ferrell which he had considered. While it is by no means a 'Alzheimer's comedy' as has been suggested, Mr. Ferrell is not pursuing this project," his representative said.
The film's concept has garnered a lot of attention on social media and beyond. Outraged fans have called for boycotts on movies starring Ferrell in the future, while others have simply called for the actor to educate himself on the subject. The Alzheimer's Association released its own statement about the drama on Twitter Friday, calling the entire idea "offensive." The organization went on to say it would "rally against anyone" who would attempt to make a mockery of such an ailment, reiterating that it is not only devastating, but fatal.
The Reagan family responded to Ferrell's rumored involvement in the film on Thursday. The 40th president's daughter, Patti Davis, told Page Six that Alzheimer's disease was nothing to joke about. She added that it was "terrifying" to have to go through that with someone, telling the publication that creating such a film would be "cruel" to her family and the millions of others suffering. Davis also addressed the controversy in a letter posted to her personal website. In it, she called on Ferrell to walk a mile in her shoes — suggesting that he visit with victims of Alzheimer's and dementia. She wrote that if he knew the pain of loving someone who could no longer remember simple things like names and faces, he would not find humor in "Reagan."
"Perhaps if you knew more you would not find the subject humorous. Alzheimer's ... steals what is most precious to a human being — memories, connections, the familiar landmarks of a lifetime. … I watch as fear invaded my father's eyes — this man who was never afraid of anything. I heard his voice tremble as he stood in the living room and said, 'I don't know where I am,'" Davis wrote.
Variety first reported on Ferrell's new role on Wednesday. The award-winning actor was also said to be serving as a producer for the film, which would depict the period in Reagan's later life in which he began suffering the effects of Alzheimer's.
© Copyright IBTimes 2023. All rights reserved.