Will Nicki Minaj Respond To Remy Ma's 'shETHER' Diss? 'Pinkprint' Rapper Isn't Worried About Firing Back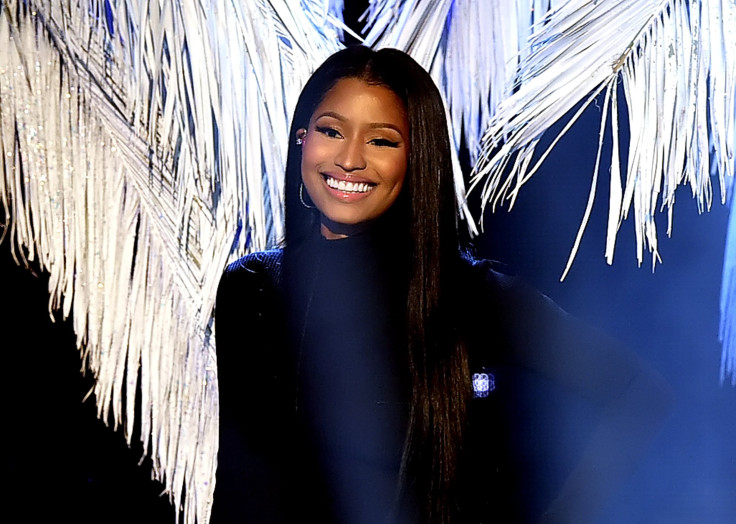 It's been over week since Remy Ma released her scathing Nicki Minaj diss track, "shETHER," and the "Make Love" rapper has yet to respond.
While hip-hop fans have been patiently waiting for a diss from Minaj, it appears the "Pinkprint" rapper isn't worried about putting one out. According to a report from TMZ, Nicki feels Remy Ma's various claims on the song are blatant lies that don't warrant a response.
On the song, the "All the Way Up" rapper accused Minaj of sleeping with Hot 97 radio personality Ebro Darden and using cocaine. "Coke head, you cheated on your man with Ebro / I might leak the footage of you sniffing them ski slopes / They gassing you up, but you been on E though / 'Pills and Potions,' yup, you been on E, hoe," she rapped.
Claims about Minaj's relationships with Ebro and Trey Songz have already been denied by the men themselves, but TMZ also reports the artist is not hiding from the diss, she's just busy. The 34-year-old is currently making appearances during Paris Fashion Week and is working on other projects.
As for if Nicki will ever get around to putting out her own track, the website claims she isn't ruling it out but feels she has already won. And while Minaj hasn't responded with a song, the rapper has fired back with posts on social media aimed at Remy Ma and her record sales.
Minaj's lack of a response hasn't stopped other stars in the hip-hop world from giving their two cents about the feud. Last month, Minaj's ex-boyfriend, Safaree Samuels, called the diss "disrespectful," adding, "Credibility wise, it's just a very disrespectful record. It's probably the most disrespectful record I've ever heard in my life."
© Copyright IBTimes 2023. All rights reserved.