Will Online Shoppers Feel the Weight of New Shipping Costs?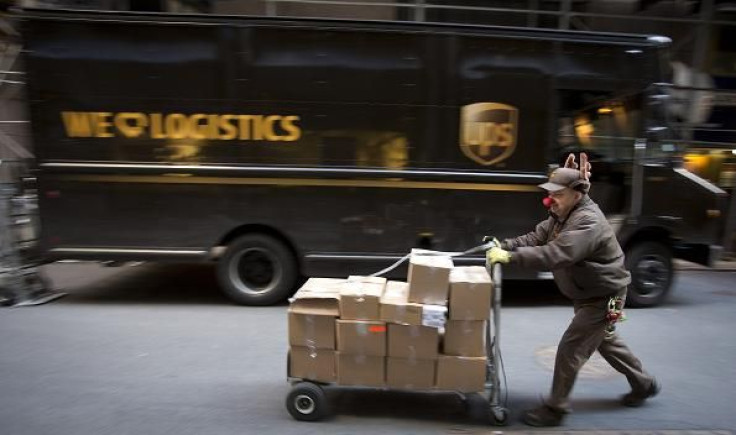 UPS' decision to consider box size as well as weight when calculating the price to ship packages, following a similar move by rival FedEx last month, will likely lead to price increases for online retailers, but it's not yet clear if those costs will be passed on to consumers.
Facing an explosion in online shopping and Amazon.com's $99-a-year Prime program, UPS and FedEx adopted the changes (to take effect after the December shopping blitz) in order to help them handle the growing volume of packages. If customers cut down on excess packing material, boxes won't occupy as much space on trucks and overall fuel use can be reduced, said UPS.
But avid e-shoppers need not fret (just yet) about the shift. Even as UPS and FedEx adjust certain prices upward, retailers in the bustling e-commerce market -- where low shipping costs are a major draw -- might be loath to make shoppers pay the price.
"I would be very surprised if very much gets passed on to customers," said Sucharita Mulpuru, a retail analyst at Forrester Research. "I think that most retailers will probably just eat the margin."
In a research report last year, Forrester found that a majority of consumers (59 percent) consider shipping costs when they're shopping online. Low prices and low delivery costs are "the top two reasons they'll revisit an e-retail site," Internet Retailer reported.
Logan Purk, an Edward Jones analyst, told the Associated Press that firms like Amazon will pack some items like books and CDs more tightly than in the past but will continue generous packing for fragile items.
Purk had a slightly different opinion on whether online retailers would pass on price hikes, adding, "Amazon can keep shipping the way they do now and maybe that cost gets passed on to consumers."
The same explosion in online shopping that's given shippers the leverage to adjust pricing has also prompted Amazon to look into alternative delivery options.
In April the Wall Street Journal reported that Amazon is studying and testing a plan to deliver packages to their final destination themselves. That so-called last mile delivery test is being tried in San Francisco, Los Angeles and New York, the Journal said.
UPS, which already calculates dimensional weight for packages sent by air, said that as a result of e-commerce shipping, packages are less dense than they used to be, even if they still occupy valuable space: "This trend causes cargo space to be less efficiently utilized, resulting in an increased cost per package."
Still, it's unclear at this stage just how much size-adjusted costs will impact e-commerce retailers on the whole. Companies that do more business shipping bulky items like diapers, for example, might feel the effects more. "It's going to vary because not everyone is going to be affected by the pricing in the same way," Mulpuru said.
When it comes to absorbing costs, large retailers like Amazon have an advantage over smaller stores in that they can pre-negotiate rates with shipping carriers, Mulpuru said. Smaller retailers, meanwhile, could opt to hedge costs by pushing options like in-store pickup, she added.
© Copyright IBTimes 2023. All rights reserved.
FOLLOW MORE IBT NEWS ON THE BELOW CHANNELS