Will Republicans Have A Brokered Convention? Rubio, Kasich Have Slim Path To Beat Trump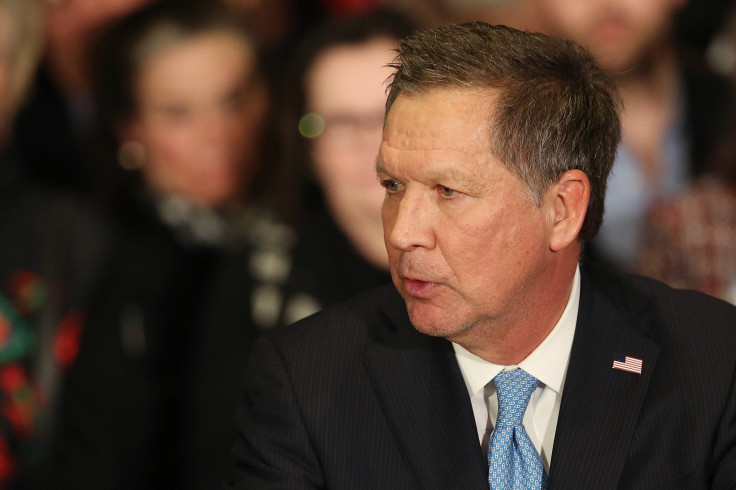 Once all the votes are counted and the winners in the Super Tuesday contests are declared, the relative flexibility that the early nominating states in 2016 afforded will have all but vanished. Gone will be many of the states that award delegates proportionally to the candidates, replaced by the winner-take-all format in major states like Florida and Ohio.
Whether Florida Sen. Marco Rubio and Ohio Gov. John Kasich emerge Tuesday as the clear alternative to businessman Donald Trump could make or break their prospects heading forward as they look to keep Trump from winning a majority of delegates and to force a brokered convention, which results from a candidate being unable to secure the necessary number of delegates for his or her party's presidential nomination.
Still, the prospect that Rubio or Kasich — or even Texas Sen. Ted Cruz who, like Trump, has billed himself as an anti-establishment candidate — would be able to deny Trump the majority is increasingly unlikely, according to Harry Wessel, a professor of political science at Merrimack College in North Andover, Massachusetts.
A brokered convention is "less likely, because after tonight, after Super Tuesday, more states are winner-take-all," Wessel said. "So, the situation is Trump can win 30-35-30 percent of the vote in each [post-Super Tuesday] state, which would probably still be significant but obviously not a majority, but he gets 100 percent of the delegates."
RCP Poll Average for Republican Presidential Nomination | InsideGov
That said, the candidate who appears to be most capable of forcing a brokered convention or beating Trump outright is Rubio, who has been a prominent figure on cable news networks since last Saturday's GOP debate in Texas, increasing his profile. He has earned more endorsements than any of the other candidates in the field, including Trump, is polling in second place in six Super Tuesday states behind Trump and leading the field in polls for the Minnesota caucuses, according to an average of polls curated by Real Clear Politics.
Should Rubio emerge as the clear alternative to Trump through strong showings in those seven states, the path ahead will still be slim.
"Rubio has a small amount of time in the next two weeks to flip this around by winning at least Florida but a number of other states too. Both are pretty narrow paths. Tonight's results are already kind of baked in. Trump is going to do well. The only question is how well (and who ends up in third consistently out of Cruz and Rubio)," Josh Putnam, a professor of political science at the University of Georgia in Athens, said in an email. "The key is what happens with those winner-take-all contests in Florida and Ohio on March 15. Tonight won't change that really [except] to raise the stakes for someone other than Trump to win those two."
He added: "A contested convention is Kasich's only route."
Republican Super Tuesday Primary and Caucus States | InsideGov
Should those efforts fail, there is one last-ditch effort for Republican Party elders.
If Trump wins the majority of delegates, the GOP and delegates could theoretically change the rules before the convention. If they did that — a scenario that Putnam says is unlikely given how much support among the delegates would be needed to change it up — then delegates previously pledged to Trump could put their support behind Rubio or Kasich. The only way that would be likely, according to Wessel, of Merrimack College, would be if Trump sews up the delegates early, and a big shift in public awareness of his message and policies leads to diving support in polls.
"The question is whether or not the Republican Party would decide it would gain by doing anything to change the rules in the middle of the process to prevent a Trump nominee," Wessel said. "It's a real tough call, and I'm sure that's what Republicans are agonizing over."
He added: "Polls aren't votes, but that would be the only scenario if, in fact, he's locked in the delegates."
© Copyright IBTimes 2023. All rights reserved.