Will Tropical Storm Arthur Ruin Fourth Of July Plans? It Could For North Carolina's Outer Banks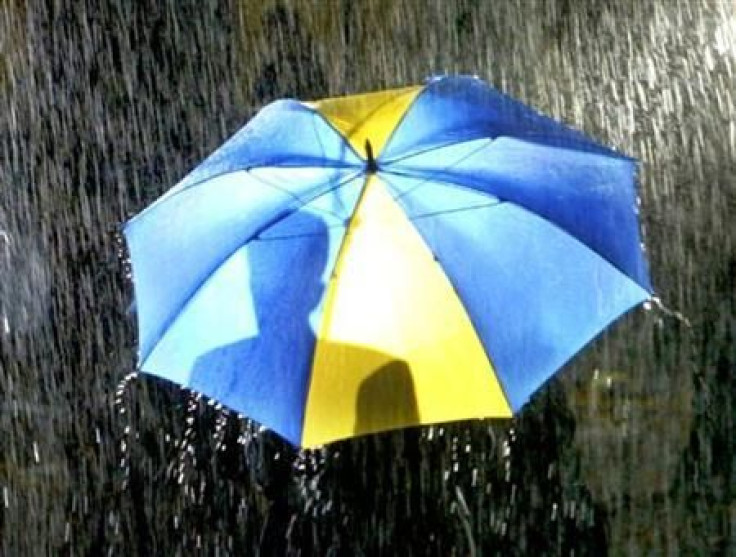 Tropical Storm Arthur could put a real damper on Fourth of July celebrations along the east coast if the weather system continues to gain strength. It's the first tropical storm of the 2014 Atlantic Hurricane Season and Arthur might turn into a category 1 hurricane, which would affect the Carolinas on Thursday, USA Today wrote.
"Some spots may pick up around 5 inches [of rain] if they get hit with the squalls," but rainfall will probably accumulate 1 to 3 inches, Tony Cristaldi, a meteorologist with the National Weather Service in Melbourne, Fla. said, according to the news site.
Tropical Storm Arthur could bring winds of 20 to 30 mph on the shores and might result in one to two feet of beach erosion.
According to CNN meteorologist Chad Myers, the storm might damper plans for people in the Carolinas who wanted to go to the Outer Banks, since it's difficult to get on and off those barrier islands.
After the weather system passes through the Carolina, it's expected to turn northeast and bring rain to Boston and New York City, CNN wrote. Washington, D.C., will probably get wet too, but it's unclear how it will affect the Independence day holiday there. Myers predicted winds wouldn't get stronger than 20 to 25 mph in the nation's capital.
Follow me on Twitter @mariamzzarella
© Copyright IBTimes 2023. All rights reserved.