Will Trump Bring Up Russian Election Meddling In Meeting With Putin? White House Says Meeting Has No Agenda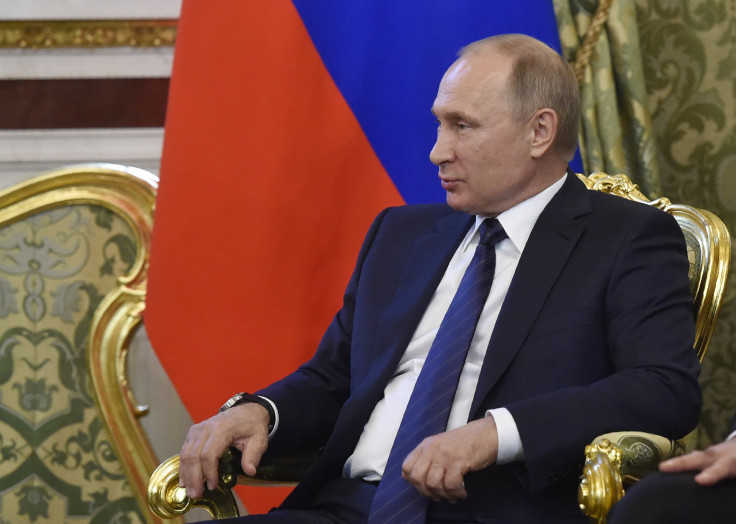 President Donald Trump and his Russian counterpart Vladimir Putin will have an official sit down meeting Friday at the G20 summit, according to CNN Tuesday. The first time of the two leaders comes amid widespread concerns about Russian election meddling and Congressional and Justice Department investigations into ties between Trump's campaign and Russia. Trump has dismissed the investigations as a "witch hunt."
The meeting has evolved from a pull-aside into an official bilateral meeting.
READ: Who Was Peter W Smith? GOP Operative Implied Michael Flynn Tie To Seek Clinton Emails From Russian Hackers
"It is planned as a fully-fledged, 'seated' meeting," Kremlin spokesman Dmitry Peskov said to CNN.
According to the Associated Press Tuesday, White House officials said the meeting doesn't have a specific agenda. The White House has been coy on whether Trump will bring up Russian hacking.
"There's no specific agenda. It's really going to be whatever the president wants to talk about," national security adviser H.R. McMaster said in a press briefing last week.
Sen. John McCain of Arizona, who chairs the Senate Armed Services Committee, has said he hopes the president raises the issue of Russian meddling in the 2016 presidential election.
"He's got to bring up the issues that are a problem, ranging from their interference in our campaigns to what they're doing in other parts of the world," the Republican told the Arizona Republic in a telephone interview Tuesday. "Look, it's fine if he meets with him, but he's got to have an agenda and he's got to have decent responses. And if he doesn't, he should tell Vladimir that he has no responses."
McCain spoke to the paper from Afghanistan where he spent Independence Day with soldiers stationed there.
Russian meddling will likely be the most watched-for topic — U.S. officials believe that Russia attempted to hack the election systems of 21 states, the AP reported Tuesday. Russian hackers are also believed to be responsible for the hacking and release of Democratic National Committee e-mails last summer during the presidential campaign.
Trump has shied away from directly acknowledging Russian interference and has called for closer relations with Moscow.
READ: When Will ISIS Be Defeated? Raqqa and Mosul Close To Being Taken Back
Another hot topic the two leaders could discuss is Syria. Both Russian and American troops are fighting ISIS in the country, but back different sides in the ongoing civil war there. Russia is allied with the Syrian government and Bashar al-Assad. Russian and American troops are barred from cooperation after Russia's Ukraine annexation, and are fighting ISIS in Raqqa, Syria, on two sides of a buffer. U.S. sanctions imposed on Russia because of Ukraine could also be a touchy subject.
The last time Putin met with a U.S. president was two years ago. Barack Obama moved toward colder relations with Russia after the country annexed Ukrainian territory.
© Copyright IBTimes 2023. All rights reserved.