Will Trump Release His Tax Returns? WikiLeaks Slams President For 'Breach Of Promise' After Kellyanne Conway's Comments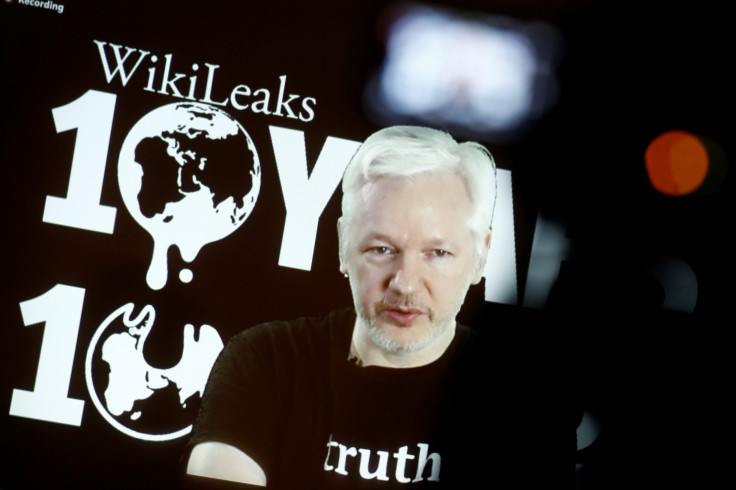 WikiLeaks reacted strongly to President Donald Trump's senior aide Kellyanne Conway's statement in which she said he will not be releasing his tax returns, breaking decades of tradition. The transparency group Sunday urged anyone who had the documents to pass them on to WikiLeaks, so it could be publish them on its website.
Earlier on Sunday, Conway told ABC's "This Week" the president will not release his tax returns, insisting that people didn't care, contradicting polls that showed a majority of Americans want the real estate mogul to make his tax returns public.
"The White House response is that he's not going to release his tax returns," Conway reportedly said. "We litigated this all through the election. People didn't care. They voted for him, and let me make this very clear: Most Americans... are very focused on what their tax returns will look like while President Trump is in office, not what his look like."
However, a Pew Research Poll, conducted between Jan. 4 and Jan. 9 among 1,502 adults, indicated 60 percent of those polled believed Trump "has a responsibility" of releasing his tax returns. An ABC-Washington Post poll, conducted between Jan. 12 and Jan. 15 among 11,005 adults, indicated 58 percent of white men without a college degree, 88 percent of college-educated women and 88 percent of non-whites believe Trump should release his tax returns.
A petition on the White House website urged the presidential office to "immediately release Donald Trump's full tax returns, with all information needed to verify emoluments clause compliance." The petition, which required 100,000 signatures to get a response from the White House, had over 255,000 signatures at the time when this article was written.
WikiLeaks' Sunday tweets may affect the president's stance toward the media organization. Trump, who once called the website "disgraceful," changed course recently after it appeared to take the president's side when Buzzfeed published an unverified dossier that claimed Russia had compromising information on Trump.
© Copyright IBTimes 2022. All rights reserved.
FOLLOW MORE IBT NEWS ON THE BELOW CHANNELS