Will.i.am, Honeywell To Release Xupermask, $299 COVID-19 Face Mask With Dual-Speed Fans
KEY POINTS
Will.i.am. announced the release of his high-tech COVID-19 face mask in partnership with Honeywell
The Xupermask includes noise-canceling earbuds, LED lights and a HEPA filtration system
The high-tech product aims to solve common problems associated with everyday mask-wearing
Will.i.am has partnered with tech company Honeywell to manufacture and release a high-tech face mask called the Xupermask.
The musician and member of the pop-rap group Black Eyed Peas on Tuesday announced a partnership with Honeywell to launch the Xupermask, which features a custom head strap to ensure a snug fit, replaceable filters that can be swapped out every 30 days, a HEPA filtration system and three dual-speed fans for air circulation inside the mask.
Considering this is a Will.i.am project, it's not surprising that the Xupermask is equipped with noise-canceling earbuds, Bluetooth support and LED lights.
Will.i.am. said his mask aims to solve common issues associated with everyday mask-wearing, including the fogging up of eyeglasses, skin irritation and unintelligible speech.
"What I saw out there in the world was people had loose-fitted masks, and they had earbuds," the rapper and entrepreneur told USA Today. "When they got phone calls, they took the mask off and the earbuds fell on the floor, then the mask fell on the floor, and then the whole point was pointless because everything got dirty."
Will.i.am. said he initially planned to make hundreds of the mask for colleagues before partnering with Honeywell to mass-produce the Xupermask. He also noted that he was focused on investing in tech projects that would provide a solution.
"I've been early and was the early bird on some things, and was the first mouse and was caught in the mouse trap on some things," he said. "But every single one of them that I've invested in – does it solve a problem?"
John Waldron, CEO of Honeywell's Safety and Product Solutions, said they were excited to partner with the Black Eyed Pea and ensure that breathing through the mask isn't compromised.
"This particular Xupermask has a very unique patented filter design, which we're very proud of that brings, you know, top-notch filtration without sacrificing usability or fashion," Waldron told CNBC. "I think we tried to blend the best of both worlds."
The mask, which boasts up to seven hours of battery life, will sell for $299. It comes in small/medium and medium/large sizes, and is available in white/gray/orange and black/black/orange. Honeywell will begin shipping the Xupermask in the U.S. on April 8. It's also available on its website.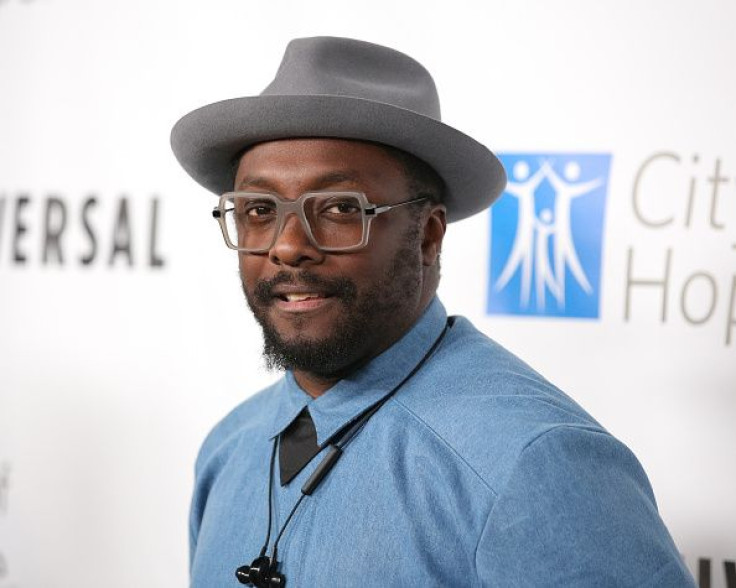 © Copyright IBTimes 2023. All rights reserved.