Windows 10 Launch Date For PCs Arrives This Summer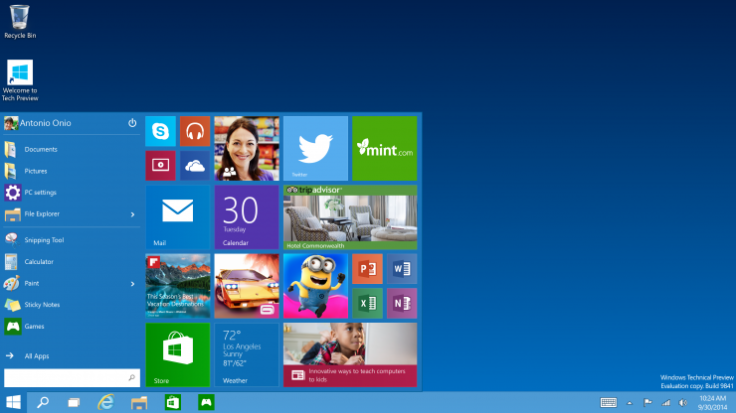 SAN FRANCISCO -- Microsoft plans a staggered rollout of its new Windows 10 operating system, with a version for PCs ready to debut as soon as this summer, according to a senior company executive. Versions for other devices, including smartphones, will become available later in the year as part of a prolonged launch campaign.
It's "a wave of benefits that starts this summer and increases through fall," said Microsoft Corporate VP Joe Belfiore, who spoke Thursday at a media event at the company's Build 2015 conference here.
Belfiore did not provide a specific launch date for Windows 10, but numerous reports have pegged an availability date sometime in July. He said the company is starting with PCs because "that's our highest volume device." Consumers with PCs running some versions of Windows 7 and Windows 8 will be able to upgrade to Windows 10 for free, Microsoft has said.
The phased rollout marks a break with previous Windows introductions, during which Microsoft typically introduced its new software at one major launch event. Instead, Belfiore promised "a set of launch activities."
The strategy is in keeping with CEO Satya Nadella's plan to reposition Microsoft from a seller of boxed software, for which the company gets paid once, to a provider of online products that are continually updated for subscribers. Nadella on Wednesday told financial analysts at Build that Microsoft now views Windows "as a service." He added that he expects to see 1 billion "active Windows 10 devices" in the field by fiscal year 2018.
With Windows 10, Microsoft is for the first time introducing a single OS kernel that can stretch across various types of hardware, including PCs, smartphones and tablets, as well as the company's futuristic Hololens virtual reality technology. Redmond's hope is that it can leverage its popularity on the desktop into customer wins in mobile devices, where it badly trails rivals Google and Apple.
© Copyright IBTimes 2023. All rights reserved.