Microsoft Build 2015: Windows 10 Shows Satya Nadella Is Serious About Fixing Past Mistakes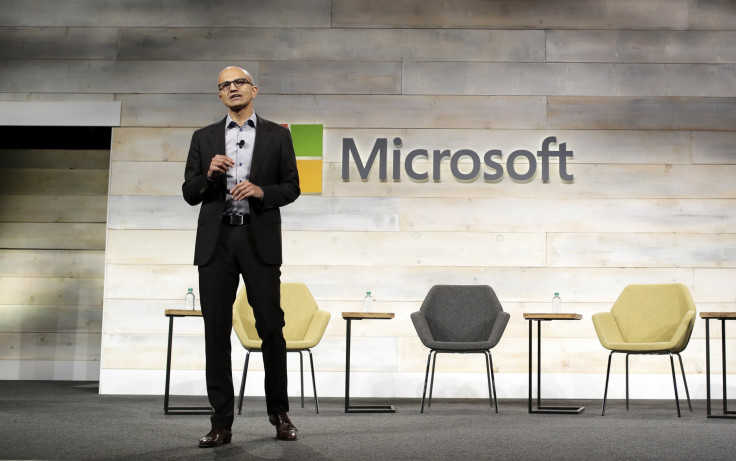 More than a year into his tenure, Microsoft CEO Satya Nadella is focused on an objective that will be critical to all his other efforts to fix a company that once ruled computing but has been reduced to a tech afterthought. He is, as he told analysts last week, obsessed with creating an organization that has "the ability to perform and transform simultaneously."
Microsoft needs to perform. For all its troubles, it remains one of the three most widely held companies on the Nasdaq along with Apple and Google, with thousands of institutions, pension funds and individual investors holding its stock. Nadella is ultimately answerable to those shareholders, and they are losing patience with a stock that, despite a recent surge, remains well below its dot-com-era highs. So the company continues to milk profitable cash cows like PC operating systems, even as those markets shrink and margins erode.
But longer term, and more broadly, Nadella's efforts must be transformative if the king of the desktop is to thrive in a world where computing is undergoing a radical shift as consumers and businesses embrace cloud, mobile and social technologies. "This is a new world with new growth," Nadella said last week on a third-quarter earnings call. "It's a world that requires fundamental transformation in products, business models and delivery models across Microsoft."
This week, at Microsoft's Build conference in San Francisco, expect to see evidence that the software maker's efforts to follow that shift are finally in high gear. "Microsoft has been a little more clear on a long-term strategy, and they've proven they are going to invest long-term and not just in their legacy," said Stephen Kleynhans, a vice president at Gartner Research.
Much of the focus at Build will be on Windows 10, the successor to Windows 8 that was, by all measures, a disaster for Microsoft (so much so that the company skipped Windows 9 to distance itself from the mess). Win8 was Microsoft's first attempt to create an OS built for touchscreens. But most users were simply flummoxed by the software. Its dual modes, for desktop and tablet use, confused even the most tech-savvy.
Windows 10 is meant to be much less complicated and significantly more user-friendly. "I'm running Windows 10 on my laptop and desktop and it's fabulous there," said Rob Enderle, principal analyst at the Enderle Group.
Wanted: A Consistent Experience
More importantly, Windows 10 is also designed to work on smartphones, including a host of new models that Microsoft's former Nokia unit, which has now been fully integrated, will launch this year. Microsoft's hope is that a consistent user experience will draw its Windows PC users, which still number in the millions, over to its phones. Among other things, all Windows 10 phones will come with mobile versions of Office, Word and PowerPoint, as well as a host of Microsoft cloud services like Bing and Cortana.
"Microsoft's strategy is to marry digital life and digital work ecosystems together. And if you look at the front-and-center device where consumers make decisions, it's the mobile phone," said Richard Windsor, a technology analyst at Edison Investment Research.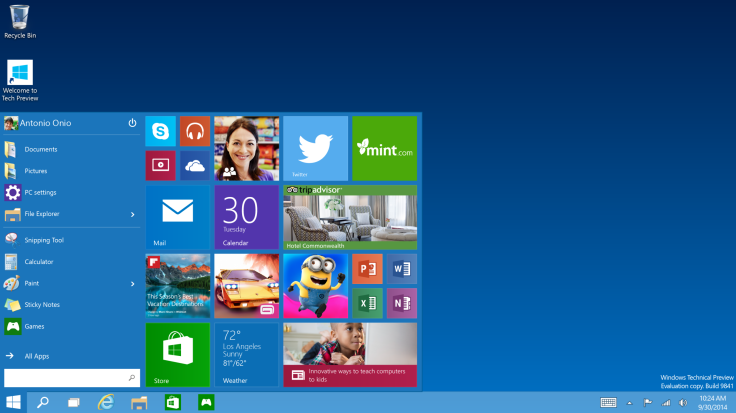 Build attendees will also get a close look at the new Surface 3 tablet, which officially goes on sale May 5. Starting at $499, the 10.8-inch device is aimed squarely at Apple's iPad. And Cupertino should take note, because the Surface 3 boasts some impressive specs. It uses Intel's new quad-core Atom x7-Z8700 chip, supports connectivity through Wi-Fi, Bluetooth and, on some models, LTE (Long Term Evolution). And, unlike the iPad, has a full-size USB 3.0 port among its input/output options.
"It's a great device and unlike the iPad it's a full computer. Microsoft is really making a good argument to switch over to Surface 3," said Michael McVerry, marketing manager at Urban Armor Gear, a manufacturer of rugged, protective cases for tablets, including the iPad and Surface.
BASF, Emirates and Prada have announced they plan to deploy Surface 3 internally. "We see it as a full-on laptop replacement," said Brian Eskridge, Microsoft's Surface senior product manager.
Windows 10, along with some slick new phones and tablets, will help Microsoft capture some attention in 2015. That will help cover the performance part of Nadella's pledge. But a few buzzworthy tablets and phones are hardly enough to put the company on a path to long-term growth in the post-PC world. That's where transformation comes in.
A Long-Term Vision
Under former CEO Steve Ballmer, Microsoft remained blinkered to changes that were sweeping the tech industry. The company was too slow to recognize the shift to mobile form factors and the importance of the cloud, search and social media (Ballmer in 2010 described the company's tablet strategy thusly: "Blah, blah, blah.") Much of the stagnation was due to an inward-looking culture in which product groups competed against each other for resources, the best personnel, and "time with Bill and Steve."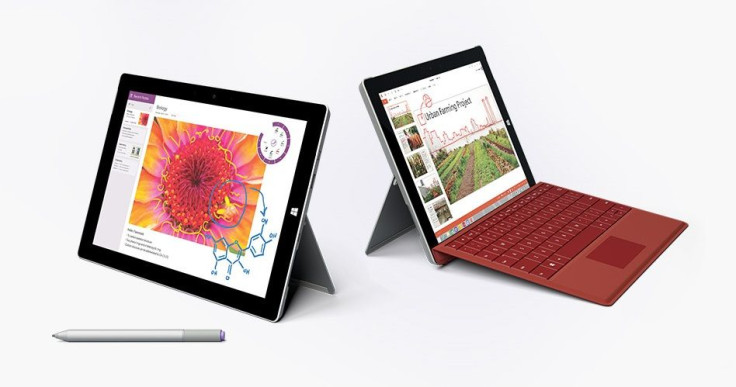 There was also a focus on Windows that was obsessive. The company was built around the operating system, but slavish adherence to a Windows-first mentality meant that products built for other popular platforms were often lacking in features or late to market. For example, Microsoft would typically release the latest edition of Office on Windows a full year ahead of the Mac version.
Nadella wants to break that culture. He is encouraging internal collaboration across teams, and has made it clear that Windows' place at the top of Microsoft's product hierarchy is no longer a given. Office 2016 will release on Mac and Windows simultaneously. Last year, Redmond released a free version of Office for Android phones, a move that would have seemed unimaginable under Ballmer.
Nadella has also pushed Microsoft development teams to develop cloud services, including One Drive, Maps and Office 365, that work as well on Android and iOS as they do on Windows. Those services are powered at the back end by the company's Azure cloud, which, along with enterprise computing stalwarts like SQL Server, grew 11 percent in the most recent quarter. "I've got to take my hat off to him, he's managed to flip that company on its head," Edison's Windsor said.
But make no mistake, Nadella's transformation effort is in its early stages and success is far from guaranteed. Microsoft remains woefully behind in key sectors. Its share of the U.S. market for mobile platforms was just 3.6 percent as of January, Comscore says. Apple held 41.3 percent of the market, while Android held 53.2 percent. In desktop search, Google held 64.4 percent of the U.S. market, while Microsoft trailed badly with 19.7 percent.
Nadella is starting to budge those numbers in the right direction, but there's a long way to go. "We're seeing a company that is much more able to do things," Enderle said. "Now they just have to overcome a decade of doing stupid stuff."
FOR FREE to continue reading
✔️ Unlock the full content of International Business Times UK for free
offer available for a limited time only
✔️ Easily manage your Newsletters subscriptions and save your favourite articles
✔️ No payment method required
Already have an account?
Log in
© Copyright IBTimes 2023. All rights reserved.