Windows 10 For Xbox Arrives: Microsoft Woos Developers With 'Universal Apps'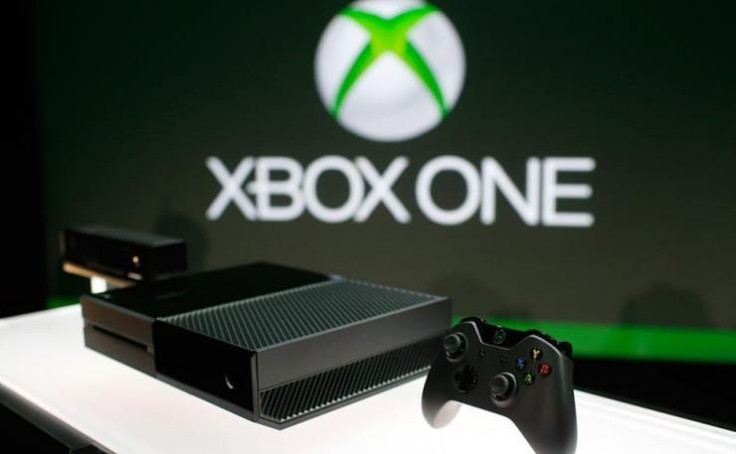 A new Xbox One update rolled out Thursday that changes the game for Microsoft's approach to the living room. Windows 10 has arrived on the gaming console, and with it developers can start submitting write-once, run-anywhere "universal apps" for the flat screen. It has the potential to create a giant target for developers, which could help turn around the company's failing mobile platform. Windows smartphones and tablets suffer from a dearth of apps compared with the Apple iOS or Google Android ecosystems.
But while universal apps have their benefits -- consumers, for example, can now access their favorite apps on Windows PCs, tablets like the new Surface Pro 4, or Xbox consoles -- analysts say the strategy is unlikely to help Microsoft gain much in the way of mobile market share against Apple and Google.
Not that CEO Satya Nadella isn't trying. The rationale behind Windows 10 is to allow developers to create a single app or game that can move between devices. "The idea here is to give developers a larger single target to hit," Avi Greengart, research director at Current Analysis, said. Microsoft's hope is that brands and developers will be more likely to create apps for the Windows platform if they only have to produce a single version that can run across multiple devices.
Microsoft badly needs more developers on its side. The Windows Store offers about 340,000 apps, according to Statista. That might seem like a lot, but Google Play has 1.6 million apps in its inventory while Apple's App Store offers 1.5 million. Consumers will get Windows 10 apps that span the gamut of Microsoft's hardware, while developers will have newfound freedom to develop apps that take advantage of the cross-platform capability. "Overall, this is a win-win for developers and customers," J.P. Gownder, principal analyst at Forrester Research, said.
But there's one question that lingers. Why would anyone want to run the same apps on their games console that they do on their phone? In practice, even though Office Mobile is a "universal app," it's best suited for a laptop or tablet. "Every attempt to put a web browser on a TV has failed, and there is no need for Outlook on Xbox," Greengart said.
Windows smartphones are expected to account for just 3 percent of the global smartphone market by the end of the year, according to IDC, and consumers are unlikely to pick up the new Lumia 950 XL if there won't be any new mobile-friendly apps on the way.
Universal apps could boost Xbox One sales, but not every app is going to translate well between Xbox and a smartphone. Gartner analyst Steve Kleynhams noted the biggest hits on mobile tend to be apps that work best on the small screen, like Snapchat, Tinder and Periscope. However, consumers will be keen to use apps like Skype and Netflix on both console and smartphones. "There are certain classes of apps that do make sense across all those platforms. It's not everything though," Kleynhams said.
Is it all enough to make Microsoft a player in mobile? "I'm not expecting it to," said Kleynhans. Microsoft will need to do more than expand the universal app system to give consumers a reason to switch from the iPhone or Android devices, but if expanding Windows out to Xbox means more apps on mobile, it surely can't hurt.
© Copyright IBTimes 2022. All rights reserved.
FOLLOW MORE IBT NEWS ON THE BELOW CHANNELS