Windows 10, Lumia 950 Won't Win The Smartphone War, But Microsoft Is Already Working On A Stealthy Plan B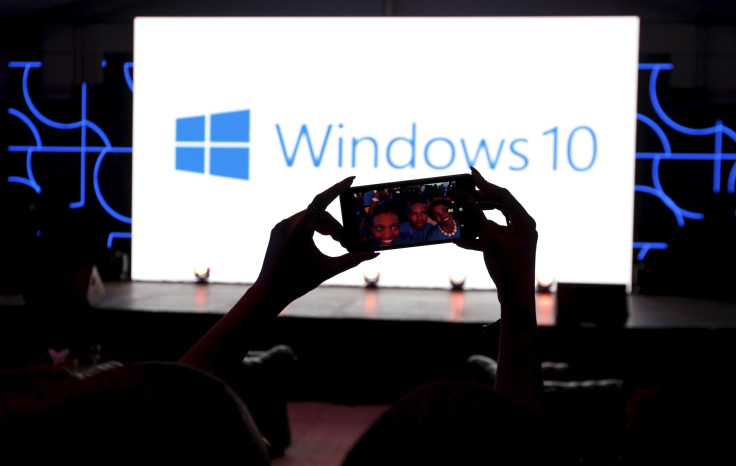 LONDON -- For Microsoft, the smartphone battle is already over and it has lost. The U.S. tech giant has spent billions on building its Windows Phone platform and even more buying the doomed Nokia smartphone business -- all for less than 3 percent of the market. On Tuesday it will unveil its latest flagship smartphones, but if you read between the lines it's clear Microsoft is laying the groundwork for Plan B.
To wit: Microsoft offers its most popular software, Microsoft Office, to iPhone, iPad and Android users even before it is available on its own Windows Phone. It's a sign that Microsoft is preparing to concede defeat and leverage the power of Apple and Google's massive user bases to cash in on the smartphone boom in the only way it can.
Windows 10 is Microsoft's latest attempt to crack the mobile market, with the cross-platform operating system working across devices ranging from desktop computers to wearables and, of course, smartphones. It promises developers the ability to write their apps once and deploy them on multiple devices, but after five years attempting to take market share from iOS and Android, it remains a "completely insignificant, niche player" in the world's most important computing segment.
"Microsoft now is a niche smartphone player both in terms of the number of devices Microsoft ships and in terms of market adoption of the Windows platform on smartphones," Ian Fogg, a senior analyst with IHS, told International Business Times, adding that the number of smartphones Microsoft sells "will be completely insignificant in volume terms compared to the vast mass of Android and iPhone smartphone devices that ship this year and next."
Microsoft has spent the last five years trying to challenge Apple and Android as the dominant players in the smartphone market, boldly stating in 2013 that it would claim 15 percent share by 2018. But since the launch of Windows Phone 7 in 2010, it has failed spectacularly and is expected to end 2015 with less than 3 percent of the global smartphone market.
This comes after spending billions on developing the platform and most notably spending $7.2 billion on an acquisition of Nokia's mobile phone business -- a deal so disastrous that less than two years later it was taking a $7.5 billion writedown on the deal, while shedding more than 25,000 jobs.
What went wrong, and is there any light at the end of the tunnel?
Dead In The Water
As Cyanogen CEO Kirt McMaster told IBT: "With the consumer today, if you are starting with less than what's available on iOS or what's available on Android, you are dead in the water."
Microsoft was starting from scratch in October 2010 when it unveiled Windows Phone 7. At the time, Apple's iOS already had 300,000 apps available that had been downloaded more than 7 million times. Android, which was itself playing catch-up, had 100,000 apps available.
Smartphone OS Market Share by Quarter | SpecOut
"Around the Microsoft platform there has not been strong developer support, and Microsoft has to fight in a market where the other two competing platforms were already very well established with vast ecosystems of apps, so it was very hard for Microsoft -- despite the great hardware -- to deflect demand from the competition," Roberta Cozza, a mobile analyst with Gartner, told IBT.
The volume of apps did eventually arrive, reaching 300,000 by the end of 2014, but quantity was not the only problem. "Initially it was lack of apps, but when the Windows Store got hundreds of thousands of apps for smartphones, then the challenge was quality of the apps," Neil Shah, principal analyst at CounterPoint research, told IBT. "Many marquee apps were, and are still, behind in terms of features and experience compared to their versions on iOS or Android."
Slow Pace Of Innovation
In the intervening five years, at a time when Microsoft needed to be innovating faster than Apple or Google around consumer-focused features, it was focusing instead on under-the-hood efforts at moving the OS from the old Windows CE kernel to the main Windows kernel. Technically this was an important step and allowed for Windows 10 cross-compatibility, but for the user, there were no tangible benefits.
"Since [2010] Microsoft has added features to the operating system at a much slower pace to the opposition and yet it needs to do the opposite, and add features faster to catch up," Fogg said.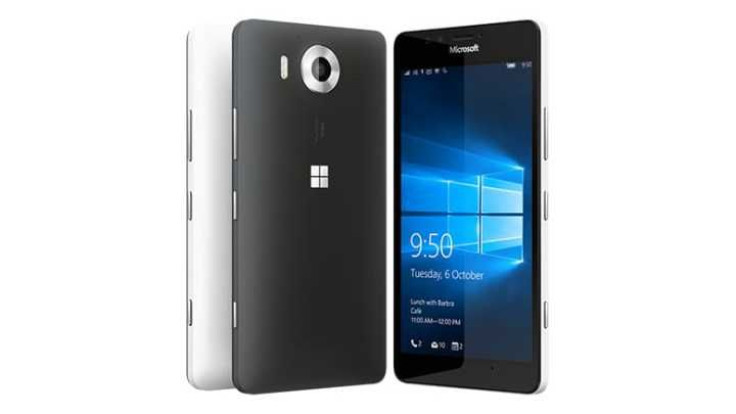 There is also an almost complete lack of support from manufacturers to build smartphones using Windows Phone. The system "has failed to gain global partners in the form of OEMs [original equipment manufacturers] like Samsung, HTC and LG, leaving the Lumia brand as Microsoft's only vehicle for its mobile ventures," Imran Choudhray, an analyst at Worldpanel ComTech, told IBT. "Microsoft have taken some time to put together their mobile strategy, and in the meantime the Lumia brand has suffered and appears to almost have been neglected."
The Enterprise Play
Microsoft CEO Satya Nadella told Wall Street analysts in July the company would operate "more effectively and efficiently with a more focused portfolio." At the Windows 10 event on Tuesday in New York, Microsoft is expected to push Windows 10 Mobile -- the new name for Windows Phone -- as part of a wider enterprise solution that will include the company's own Surface tablets.
Since BlackBerry's demise, there has been no single enterprise leader among the smartphone platforms, but both Android and iOS in the last 12 months have significantly boosted their efforts in this area -- Apple through its deal with IBM and Google with its Android for Work features -- meaning that even if Microsoft does focus Windows 10 Mobile at business customers, it won't have a clear field.
"Today Microsoft has lost the smartphone battle," Fogg said, "but there are still opportunities in some niche segments, particularly around productivity and business use, where it could still have a successful product line. But it would be a very small-scale business compared to the mass of the smartphone market."
Besides the challenges from iOS and Android, Microsoft's chances of succeeding in the smartphone market with Windows 10 Mobile have been undermined by the company itself.
Office Everywhere -- Even On Windows
The main thrust of Microsoft's mobile strategy is not to develop its own platform, but to offer content, services and applications to iPhone, iPad and Android users. Since Nadella took control of the company, he has been making pragmatic decisions about the future of the company, and that has led to a Microsoft-first approach rather than a Windows-first approach.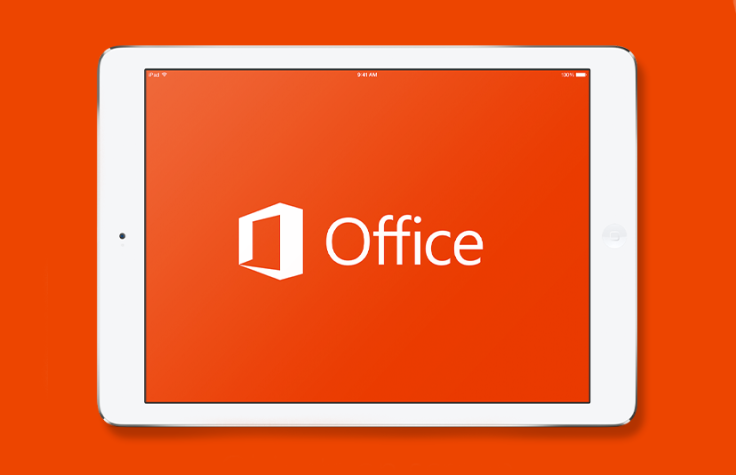 This was seen most starkly this year when the latest version of its hugely successful and profitable productivity app Office was launched on iPhone, iPad and Android first, before finally arriving on Windows just two weeks ago. Microsoft is also striking an increasing number of deals with major Android smartphone manufacturers like Samsung, LG, Sony and Asus to pre-load its apps, including OneDrive and Office, on new Android smartphones and tablets.
Finally, as part of its investment in the up-and-coming platform Cyanogen, Microsoft is working to deeply integrate what could be Windows 10 Mobile's most compelling feature -- Cortana -- into the next generation of Cyanogen, removing another reason for anyone to choose Windows as their smartphone platform.
With Microsoft losing a lot of money on its smartphone efforts with no return in sight, while offering all its most compelling features to every other platform, could we soon see the end of the Lumia brand and Microsoft as a smartphone manufacturer?
The End Of Lumia
Choudhray does not think so: "Unless Microsoft found some genuine global OEM partners, dispensing with the Lumia brand would prove strategically costly. Even if it feels like the Lumia devices are afterthoughts in their development, they are still a necessity for now." Fogg adds that if Microsoft is "successful in innovating on top of Android that weakens the rationale to push its own Windows-based hardware."
An enterprise-focus many be Microsoft's best bet, but to gain users in this market, it will have to convince IT departments that support for the platform will be there for at least two years. But with Microsoft's precarious position in the market and the amount of money it has written off on its Nokia acquisition already, will many IT departments be willing to take such a gamble?
One analyst, who didn't want to be named, said it is entirely possible for Microsoft to rethink its smartphone strategy again in the next 24 months based on the performance of its Windows 10 Mobile devices.
Only time will tell if Microsoft will be able to succeed in the smartphone market and what that success might look like, but given Nadella's pragmatic approach to the rest of the business, a complete retreat from the smartphone business would not come as a complete surprise.
© Copyright IBTimes 2023. All rights reserved.