Windows RT Tablets: Microsoft Identifies Hardware Partners As It Fires First Salvo Against Apple iPad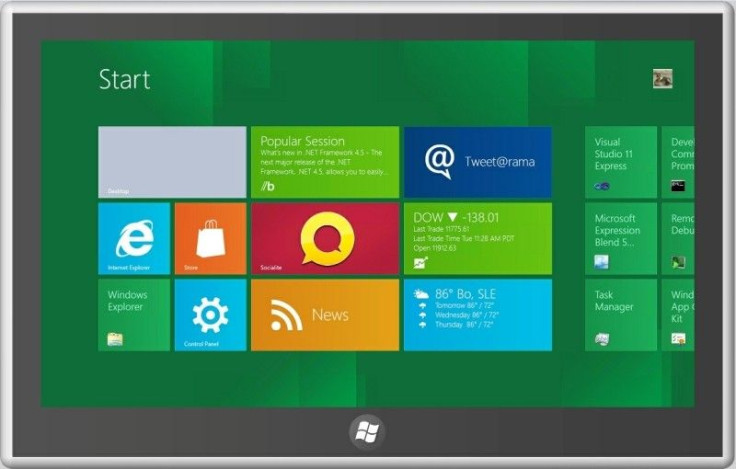 Software giant Microsoft has announced the hardware partners for its Windows RT edition, and the Windows RT tablets would be accompanied by an ARM processor, the Telegraph has reported.
The announcement assumes significance as news of the growing hostility between Microsoft and its traditional hardware partners over Surface tablets gain precedence. Further, the Redmond tech giant itself admitted in its SEC filing July 26 stating, "Our Surface devices will compete with products made by our OEM partners, which may affect their commitment to our platform."
This was soon followed by news of the high profile criticism from hardware manufacturer Acer asking Microsoft to "think twice," and Nokia feeling letdown by the software giant owing to Microsoft's unveiling of Surface with superlative design.
However, Microsoft seems unfazed by criticism as it seems to have calculated that Windows RT tablets must match the iPad from the start, the Telegraph has stated.
In fact, Steve Ballmer, chief executive office of Microsoft, insisted previously that Surface was intended as a "design point" to set standards.
"It will have a distinct place in what's a broad Windows ecosystem. And the importance of the thousands of partners that we have that design and produce Windows computers will not diminish," Ballmer said.
Further, with reports of Surface launch for Windows RT edition being probably priced at $199 making rounds from August 14, the current announcement appears to quell some of the fears of hardware makers.
Mike Anguilo, a senior executive at Microsoft, announced that Dell, Lenovo and Samsung would all manufacture Windows RT machines. Apart from tablets, they would introduce, "full keyboard and touchpad solutions, whether removable/ dockable or traditional clamshell."
The Windows RT PCs powered by ARM processors are tipped to possess consistent, fast and fluid touch interactions. ARM processors have almost become the standards in smartphones and tablet with their long battery life.
The Telegraph noted that Asus was the sole confirmed third-party Windows RT manufacturer prior to the announcement.
© Copyright IBTimes 2023. All rights reserved.