'Wintel' Giants Microsoft, Intel, HP Eye Mobile, IoT, Cloud In Bid To Survive PC Market's Historic Plunge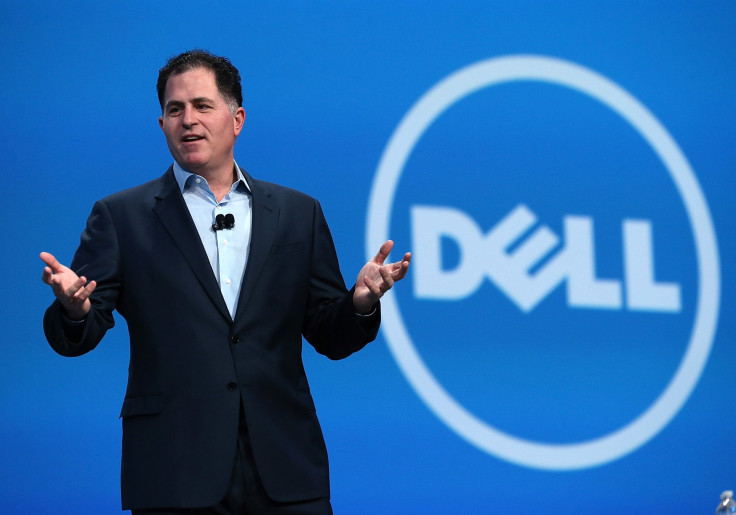 The personal-computing market, long known to be struggling, is in worse shape than most analysts believed — and that's bad news for the handful of tech giants that continue to derive the bulk of their revenue from this still vast, but quickly declining, industry. Behemoths like Microsoft, Intel, Hewlett-Packard, Dell and Lenovo have generally failed to build much presence in tech's new growth markets even as their core PC business shrinks.
If the PC industry's "big five" can't successfully find new frontiers in emerging areas like mobile, artificial intelligence, virtual reality, the cloud and analytics, the consequences for both Wall Street and Main Street could be severe. Despite their shrinking market, these vendors collectively still employ more than 640,000 workers and represent a combined market capitalization (excluding privately held Dell) of $655 billion. Their decline's effects could quickly ripple through the economy.
The plight of these "Wintel" vendors was made clear yet again Thursday when Intel reported that sales of PC chips fell 1 percent in the fourth quarter. Intel shares plunged more than 8 percent in midmorning trading Friday. On a conference call with investors, CEO Brian Krzanich noted "a significant decline in PC demand." Intel's client group, which includes personal computers, accounted for 59 percent of the company's revenue in the fourth quarter.
Analysts say the big five need to lessen their dependence on personal computers as quickly as possible — and it's not hard to see why. The PC market, not including tablets, in Q4 registered the largest sales decline in its history. Facing a strong mobile sector and longer-lasting machines, global PC shipments dropped a staggering 10.6 percent year-over-year. The plunge was revealed in an IDC report released Tuesday that said the decline beat the previous record-setting falloff in 2013 of 9.8 percent.
Overall PC shipments in the fourth quarter were lower than in 2008. In 2015, 276.2 million PCs shipped worldwide, dipping below the 299.6 million shipped in 2008 and nearly reaching the 270.5 million figure from 2007. That means the industry is back to where it was almost eight years ago.
Of particular concern to market watchers is that the decline comes just months after Microsoft released Windows 10, a big improvement on the user-unfriendly Windows 8, which was supposed to reinvigorate the PC market. But it has failed to counter other headwinds, such as China's economic slowdown and new competitors.
"The launch of Windows 10, which was well-reviewed by analysts (including me) has not been enough to offset weakness in China and the global shifting of computing budgets from desktops and laptops to smartphones and, to a lesser extent, tablets," Avi Greengart, research director at Current Analysis, said.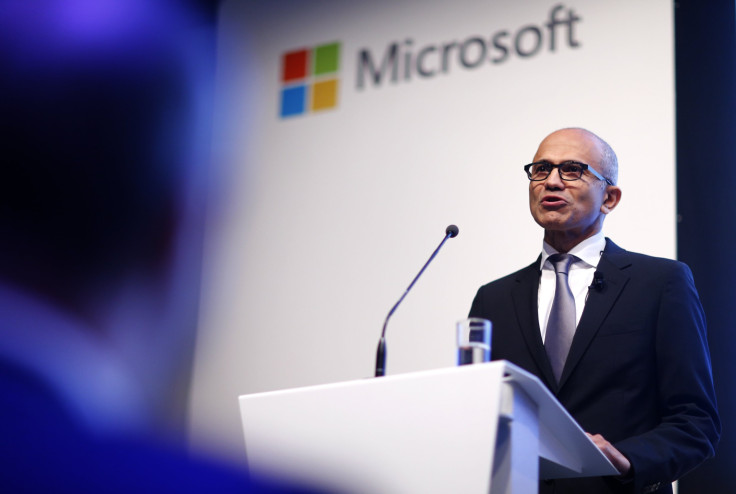 Some analysts see hope on the horizon for the PC industry's old guard — but it depends on how fast they can move. Mikako Kitagawa, principal research analyst at Gartner, said she predicts the industry will recover, reversing its trend in 2016 and showing signs of growth in 2017. This will be spurred by emerging markets like India and China, she said, where demand should eventually recover.
Still, the emergence of cheap but powerful Android-powered smartphones has caused Gartner to temper its predictions. "If you look at these emerging markets, their first connected device is a smartphone," Kitagawa said. Familiarity with Android discourages people from choosing an unfamiliar operating system for their second device, she said.
Syed Talha Saleem, an analyst at Credit Suisse, sees the traditional keyboard-and-mouse computer as declining, but the hybrid will bring the industry as a whole to growth by 2017. "Hybrids with screen sizes above 12 inches, it's these ones that will be driving the growth," he said.
It's not doomed, but the PC industry is going to look very different from how it did 10 years ago. Saleem sees strength in the ability of large companies to diversify their product offerings to appeal to a wide consumer base. The big players in the industry will have to adapt if they hope to survive and thrive.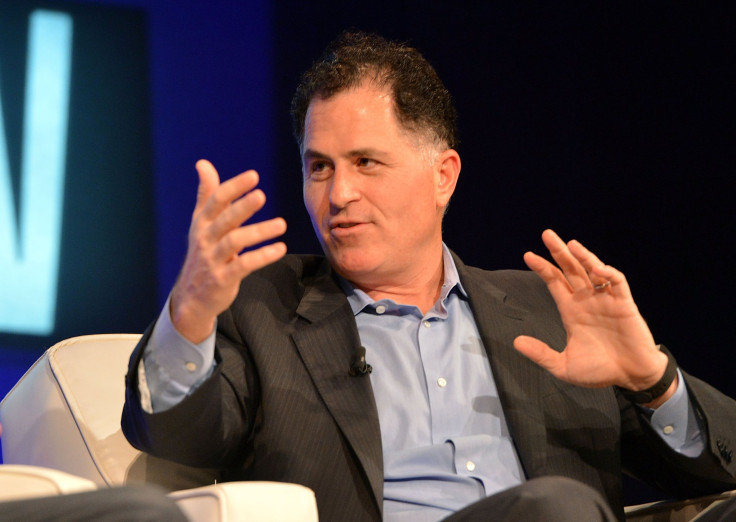 Now-private Dell gave a rare insight into its finances when it agreed to acquire cloud computing specialist EMC in October 2015 for $67 billion. Despite a shrinking PC market, the percentage of Dell's revenue from client solutions in fiscal year 2016 stayed the same as it was in 2013 at 66 percent.
"The intent of going private was to de-emphasize the PC group and to build out their software and enterprise solutions as a bigger percent of revenue," Jeff Fidacaro, an analyst at Monness, Crespi, Hardt & Co., said. EMC is an example of a merger that can help achieve that.
EMC is cutting jobs as part of its $850 million cost reduction plan, and Dell's enterprise offerings will move to EMC headquarters in Massachusetts. Beyond enterprise, Dell may lay off workers as it moves away from assembling all its products in-house to a model where the computers are made by contractors in Taiwan. The problem is, this transition has been going on for two years, and since the company is private, it's unclear how far along the process is.
Hewlett-Packard split into two operating companies late last year, with Hewlett-Packard Enterprise covering the server side and related products, and HP Inc. taking the consumer side. The latter is making waves. The newly launched HP Spectre x2, a 2-in-1 hybrid that costs far less than the Surface Pro, is turning heads.
But that won't be enough to ensure long-term growth. HP could re-enter mobile, but it got burnt badly in its first foray. Its 2010 acquisition of Palm for $1.2 billion led to an $885 million write-down the following year. "It's been a sticking point from an investor's perspective. Smartphones are where we see most of the wallet share going to," Fidacaro said.
As HP is a smaller company, a merger is possible, but there's regulatory issues around taking over a recently split operation. The split could also lead to layoffs for some of its 302,000 workers as the company continues to restructure. "You may see a bit more rationalization on head count," Fidacaro said. HP in September disclosed plans to shed 25,000 to 30,000 jobs as part of its restructuring.
Lenovo still reigns supreme, with IDC reporting 21.4 PC percent market share for Q4, increasing its stake by 1.4 percent year-over-year to maintain its lead. That doesn't mean it's not looking beyond PCs, though. Lenovo bought Motorola Mobility from Google in January 2014 for $2.91 billion, the same month it bought IBM's x86 server business. Lenovo's PC business was spun off from Big Blue in 2004.
Survival won't be the only benefit of diversification. Fidacaro noted that Lenovo is moving away from PCs, with 2 to 4 percent operating margins, into businesses with much higher returns. "I'd be curious to see how well they can bundle those products and services, but they're very focused on being more than just a PC player," he said.
Management expects both server and mobile divisions to at least break even by fiscal year 2017. Bernstein senior analyst Alberto Moel, in a note released in August, saw this as overly optimistic, with 2018 more likely.
In terms of layoffs, however, Saleem noted Lenovo already shed around 7 percent of its workforce in August 2015. This is a sign of how some companies worked to pre-empt the coming storm.
Microsoft Corporation (MSFT) Revenue - Last 5 Quarters | FindTheCompany
Tech's most dominant player in the 1990s, Microsoft is a very different company than it was 10 years ago. Last year, it started selling its own laptop, a surprising move from a vendor that's historically left the hardware to the manufacturers. But the Surface Book is no ordinary device: It's a 2-in-1 hybrid that is drawing rave reviews.
From the outside, it looks like a smart move: The Surface lineup brought in $888 million in revenue in the fourth quarter of 2015, up 117 percent year-over-year.
"Microsoft may shift resources around, but it is a large, diversified company selling cloud services, server software, development tools, productivity software, game consoles and software, and Surface tablets," Greengart said. "The investment in Nokia's phone business was a drag, but that has been mostly written off, and those layoffs have largely already occurred."
Still, Microsoft's problem is that it has utterly failed to make a dent in the smartphone market, where it badly trails Apple and Android device makers. While margins on smartphones are typically slim, they are a gateway to high-value consumer services.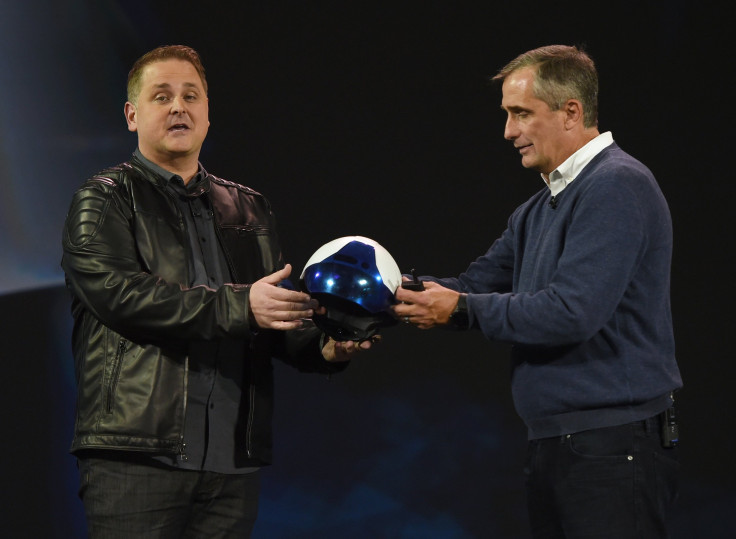 Betsy Van Hees, an analyst at Wedbush Securities, highlights Intel's growing portfolio of products. What may have previously seemed like a company limited to chips in big beige boxes is something far bigger now. Intel's shoving processors into headsets, robots, wearables and more. PCs make up over 50 percent of Intel's revenue for now, but it's far from being just a PC company these days.
This diversification means Intel is facing up to the cold truth that the market is shifting. "It's not the Intel of three, four years ago when [former CEO Paul] Otellini was there, when they were in mass denial," Van Hees said. "There's no denial, from Intel's perspective, about what's happening in the PC market."
Intel hit the headlines last summer with layoffs hitting around 1,100 of its 106,000 employees. But this was not directly related to performance in the PC industry, and Van Hees does not believe there will be future cuts related to the segment. There may, however, be reductions related to the $16.7 billion acquisition of Altera, a buy meant to bolster Intel's Internet of Things offerings.
The PC industry is in flux. While some big players may be able to weather the storm, expanding into new product lines, the longer-term question is which ones will survive the journey.
© Copyright IBTimes 2023. All rights reserved.