'The Witcher 3' 1.04 PC Update Released; PS4 And Xbox Graphics Issues Continue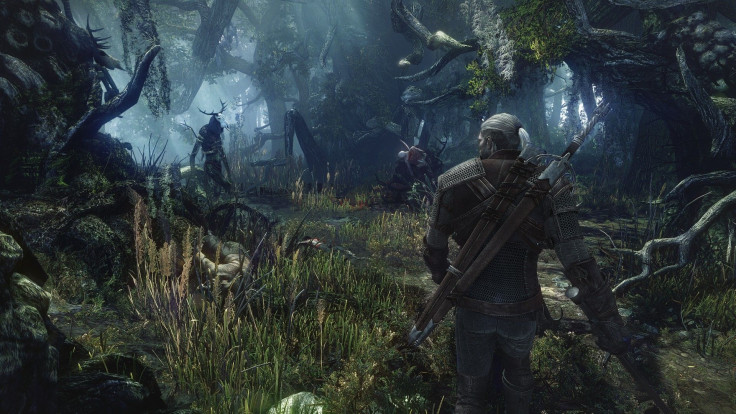 Following the newly released "The Witcher 3: Wild Hunt" update for the PC, developer CD Projekt Red has issued a new patch. The Patch 1.04 is still for the PC, but it has a number of changes.
At the official "The Witcher" website, the full patch notes have been released. A lot of the inputs are fixes to issues, like the looped dialogues, incorrect behavior of Wild Hunt warriors, spontaneous combustion of gas clouds, boat stuttering and inability to save some usernames when importing from "The Witcher 2."
For those who are after the gwent cards, a few of these have become available in the Prologue area. Another important fix for "The Witcher 3" is that rune sockets will no longer be destroyed when upgrading items that are included in gear sets. The smaller fixes are detailed in the list above.
As for the fixes for the PS4 and Xbox One version, the developer did hint that fixes are on its way to specific platforms. However, more recently, an issue on both console platforms was spotted. Extreme Tech reports that "The Witcher 3" cannot stably maintain 30 FPS on either Xbox One or PS4.
A comparison video, seen below, shows the resolutions between the two. And according to the source, there are even times when the Xbox One outperforms the PS4 in terms of frame rates. This is despite the widely reported fact that the PS4 runs at a native 1080p while the Xbox One is scaled to switch between 90p and 1080p.
CD Projekt Red has already previously promised to roll out fixes for the console platforms. Gamesradar quotes CD Projekt Red community manager Marcin Momot, who confirmed to fans via Twitter that the team is working on a fix for the PS4. Part of the process sees the devs collecting new information and feedback from the community, meaning they are listening to what players have to say about the game.
Apart from the two issues known on the console, which are very small texts and stuttering issues, there is one particular bug that bothers Xbox One players. VG 24/7 also reports that Xbox One issues do not have to worry about the bug that corrupts the game when playing on the Xbox One. The game-corrupting saves will be addressed in a patch for the Xbox One.
Frame rate comparisons "The Witcher 3" (Credit: YouTube/DigitalFoundry)
© Copyright IBTimes 2023. All rights reserved.