Wolfspeed To Build $3-billion EV Chip Plant In Germany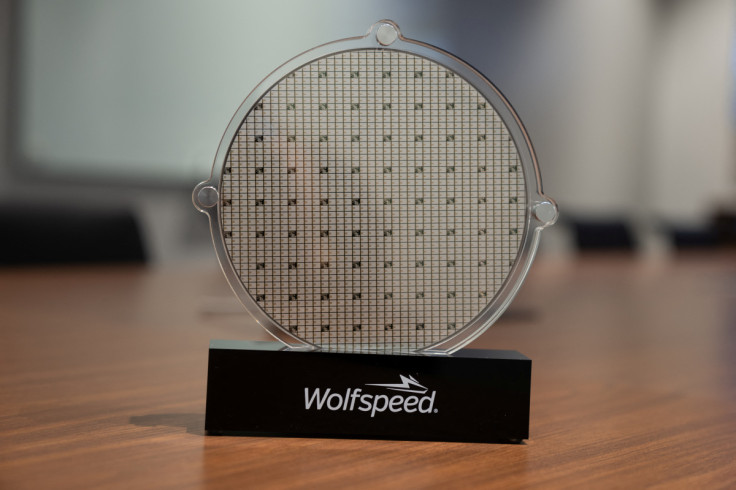 U.S. chipmaker Wolfspeed will build a $3-billion chip plant in Germany, with automotive supplier ZF investing $185 million for an equity stake, the companies said on Wednesday.
The factory will be located on the site of a decomissioned coal plant in the Saarland region and is expected to rank as the world's biggest facility for chips made out of silicon carbide, with production poised to start in 2027.
ZF will take a minority stake in the factory, Stephan von Schuckmann, member of the ZF board of management, told Reuters, though the companies declined to say what percentage ZF's stake will be. ZF's share of the factory's chip output will be defined by a separate contractual agreement, the companies said.
Wolfspeed expects to receive 20% of the investment amount in subsidies, Chief Executive Gregg Lowe told German newspaper Handelsblatt.
Germany Chancellor Olaf Scholz and Economy Minister Robert Habeck are due to attend an event in the region commemorating the announcement.
Their presence signals that the government expects to receive approval from Brussels to subsidise the plant, a source close to the matter told Reuters.
"This is an important sign that Germany continues to be attractive even in difficult circumstances for high-tech investments," Habeck told reporters earlier on Wednesday.
The move comes as governments in Europe jockey for new industrial projects amid unease that subsidies on offer in the United States via the Inflation Reduction Act (IRA) will lure planned investments in Europe across the Atlantic.
IRA CONCERNS
"Amid the concerns that the U.S. wants to divert investments from Europe with its Inflation Reduction Act, we're showing that a U.S. firm wants to invest in Germany," a German government source said.
Frankfurt-listed Wolfspeed shares were 6.85% higher in afternoon trading.
The European Commission on Wednesday proposed allowing increased levels of state aid so that Europe is able to compete with the United States as a manufacturing hub for electric vehicles and other green products and reduce its dependence on China, seen partly as a retort to the Inflation Reduction Act.
European Commission chief Ursula von der Leyen announced, as part of the plan, a repurposing of existing EU funds, faster approval of green projects and drives to boost skills and seal trade agreements to secure supplies of critical raw materials.
Already, Europe has passed a 45-billion-euro plan to boost its market share in semiconductors to 20% by 2030 from 8%, though it still needs to be debated in the European Parliament before it can become law.
Volkswagen, Europe's top carmaker, earlier this month warned that the chip squeeze meant 2023 would remain volatile and challenging, but expected supplies to improve.
The silicon carbide chips Wolfspeed specialises in have been gaining traction with electric car makers as they can handle high voltages and are more power efficient.
The company announced in September a new plant in the United States due for completion in 2030.
($1 = 0.9195 euros)
© Copyright Thomson Reuters 2023. All rights reserved.