Woman Abandons Newborn Baby At Tucson Airport, Leaves 'Sorry' Note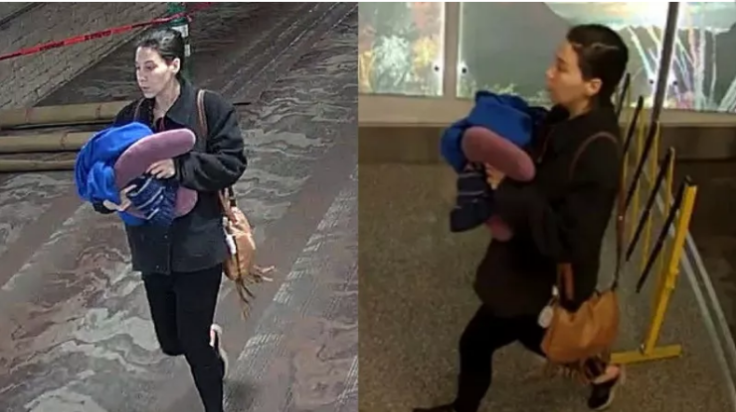 Authorities in Arizona are hoping the public can help identify a woman who was seen on surveillance footage abandoning a newborn baby at the Tucson Airport last month.
The Tucson Airport Authority and other local law enforcement agencies released photographs from surveillance footage showing the woman holding the newborn. Officials said the woman -- who is suspected to be the child's mother -- left the newborn baby on a changing table in an airport bathroom. Authorities said she abandoned the child on Sunday, January 14.
The child is healthy and currently under the care of the Arizona Department of Child Safety.
The woman also left behind a note with the child that reads, "Please help me. My mom had no idea she was pregnant. She is unable and unfit to take care of me please get me to authorities so they can find me a good home," Priscilla Casper of KGUN-TV first reported.
"I just want what's is best for him and it is not me. Please. I'm sorry," concludes the handwritten note.
As a "safe haven" state, Arizona parents can drop off newborns at specific locations such as fire stations, hospitals and licensed health agencies. And although parents can remain anonymous, they are required by law to provide information on the child's health and background.
Given that the Tucson Airport bathroom does not fall under one such "safe haven," the woman will likely face criminal charges of child abandonment or endangerement if identified.
© Copyright IBTimes 2023. All rights reserved.