Woman Allegedly Tased Son To Wake Him Up For Church On Easter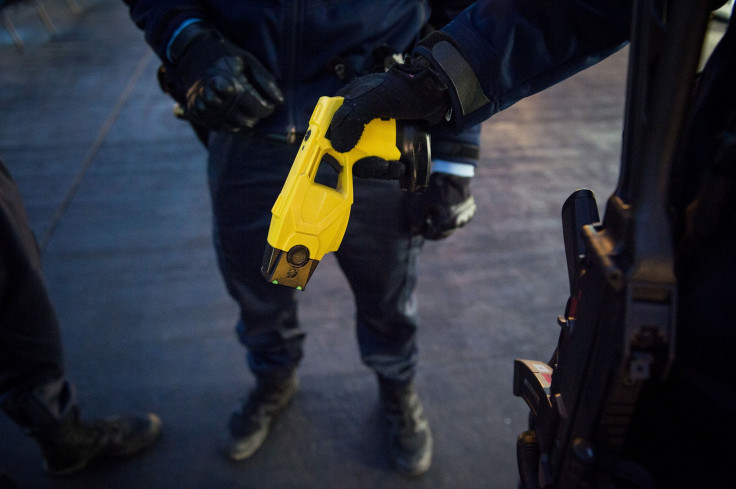 A woman in Arizona was arrested after police alleged she used a taser to wake up her 16-year-old son for Easter church service, reports said Monday.
Sharron Dobbins, 40, reportedly told the police in Phoenix she "only sparked the taser to get the kids up for church on Easter," according to court records obtained by KTVK, an independent station in Phoenix. Dobbins denied she actually used the contact taser on anyone.
Dobbins was charged with child abuse after she was accused of using the taser on her 16-year-old son's leg at their Phoenix residence.
Dobbin's other son, 17, and her 18-year-old nephew were also in the room of the apartment and witnessed the alleged incident around 7:45 a.m. EDT on April 1, which was Easter Sunday, police said. Police discovered the taser at the house and impounded it as evidence.
Dobbins was arrested shortly after 8 a.m. EDT on Easter Sunday, sometime after the incident, according to a probable cause statement.
The victim "did not complain of any pain," according to police, but the boy did have two small bumps on his leg that he stated were left by the taser.
Dobbins was charged with child abuse and taken to jail, authorities said.
Dobbins appeared in court on Monday and she was ordered not to make contact with her sons. She reportedly told the judge that she has two children who are on probation, including the 16-year-old boy who was allegedly tased, CBS 5 reported.
"He has an ankle bracelet on," Dobbins told the judge. "He's under my custody and everything."
She was released from jail after her court appearance, and is scheduled to appear again on April 16. Dobbins reportedly told the judge that she would find somewhere else for the child to live.
In another incident last month, a woman in Salem, Massachusetts, allegedly used a taser on a man's head during a fight. She was taken into custody after the incident.
Alicia Reinoso, 21, of 7 Ward St., posted $2,000 bail after her arrest on charges of assault and battery with a dangerous weapon and illegal possession of a stun gun.
Police responded to a call at E Market on Norman Street — which is said to be the site of a former 7-Eleven — regarding a report of a fight.
Authorities said they learned that Reinoso and another woman had stopped at the store. While Reinoso was inside, her friend reportedly got into a fight with a man in the parking lot.
It was however unclear what the fight was about. When Reinoso noticed what was happening, she yelled to her friend to get her taser from their vehicle. When the friend did not do so, Reinoso went out to her car and got it out herself.
Surveillance video obtained by the authorities reportedly showed that the man ran back to the store and tried holding the door closed as Reinoso tried to enter.
Eventually, she reportedly got in and struck him in the head with the taser, police said.
© Copyright IBTimes 2023. All rights reserved.