The Woman Who Redefined How Banks Work With Startups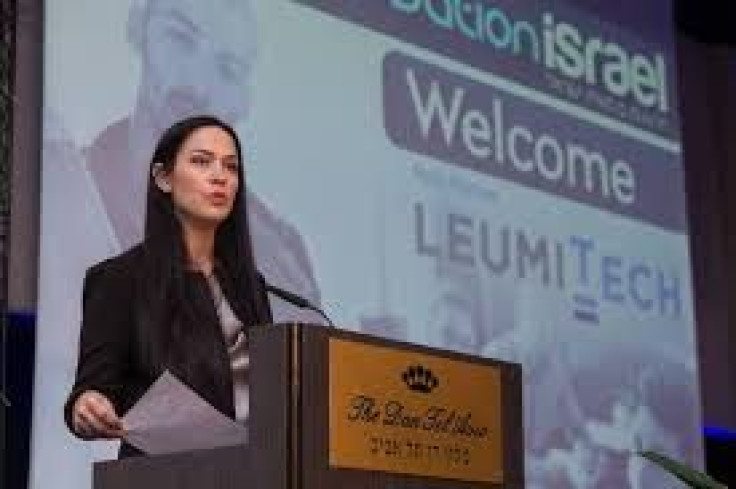 Israel is home to around 8.4 million people and some 4,600 startups, according to a global report by India's National Association of Software and Services Cos. and the consulting firm Zinnov. Yifat Oron, the CEO of Israeli Bank Leumi's subsidiary LeumiTech, estimates there could actually be more than 6,000 startups in Israel. No matter how you look at it, the vast majority of these entrepreneurs turn to Oron for unique banking services. She has redefined how banks work with startups.
Oron told International Business Times her company works with about 4,500 Israeli startups, 25 percent of which also use LeumiTech's services abroad. This bilingual mother of two dominates the market, having practically invented the new field of customized fintech services for small businesses. Her work reveals what the future of banking could look like in a truly globalized economy: Customizable products and holistic client relationships.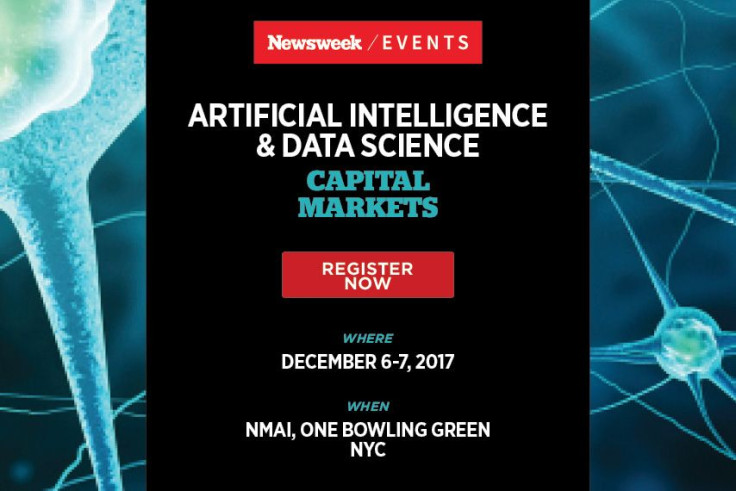 LeumiTech in Tel Aviv offers personalized credit options for early stage startups, plus international services that simplify the startup's business needs with one-stop banking. Israeli startups turn to LeumiTech for help with everything from finding an apartment in Beijing to learning how to attract customers in London.
"Israeli technology companies are always global. They very quickly go global because there is no real Israeli market here on the ground," she said. "They land [abroad] and already have an account ready for them."
Oron's team often does this by developing partnerships with niche consultants and companies from Silicon Valley to diverse Asian institutions. For example, the Chinese insurance giant Ping An helps LeumiTech clients navigate local taxes in China. Her team also pens unique agreements with regional bodies like the European Union Bank, offering clients built-in guides to insurance, credit and investors. "We're the only Israeli bank that did this with them [EUB]," Oron said. "Which allows us to charge Israeli companies very low interest rates on [international] loans."
Before Oron founded LeumiTech three years ago, the innovation-oriented brainchild of one of Israel's largest banks, she worked at JPMorgan Chase in New York and had more than a decade of experience with venture capital firms on both sides of the Atlantic. She invested in a half-dozen companies, startups across diverse sectors including healthcare and solar energy. When the 115-year-old Israeli bank snagged her specifically to launch LeumiTech, she saw startups as a vastly underserved market.
"You really need to change to do banking with startups. … The risk analysis is different, the credit analysis is different, everything has to be different," Oron said. "This will take banks from an outsider of the ecosystem to being a partner in the [startup] ecosystem." Now her team offers customized services for startups, like credit cards with rewards from travel to cloud storage and software discounts.
For Americans, Oron's take-no-prisoners attitude about offering startups the best financial services possible, even if it means redefining what a bank actually does, can appear highly unorthodox. Her team includes several women leaders and promotes periphery sources of talent, like Israel's highly conservative and religious Haredi community, which makes LeumiTech even more unusual by global norms. But for Oron, diversity and flexibility are both crucial parts of innovation.
"The banking system in Israel is full of women," she said. "Three out of five major banks have women CEOs. The head of the Israeli [national] bank is a woman, the head of regulators is a woman." Among them is Leumi CEO Rakefet Russak-Aminoach, which Fortune listed as one of the world's most powerful women in 2016.
Many people on Israel's fintech scene first got their starts during mandatory military service. Women from diverse racial and economic backgrounds often choose to serve in intelligence units as long as men even though women are not required to serve as long. This gives women equal access to the same networking opportunities and professional skills.
Part of Oron's own skillset came from the Israeli army, where Oron spent her youth managing research and development for the Ministry of Defense. That first role is where she learned to follow deadlines religiously and get creative with budgets. "In general, [the army] is a good bootcamp," Oron said. "A fantastic school for high-tech oriented positions...this coupled with R&D related projects has been a great [foundation] for my future career."
Bloomberg reported several other countries without the same military culture, including Thailand, Sweden and Norway, also have far more women in finance leadership roles than old school banking powerhouses like the U.K. and U.S. Across the board, all signs point to the future of banking being a more flexible and diverse marketplace.
Today, other banks like Israel's Bank Poalim and the American Silicon Valley Bank also offer financial services tailored to young startups. SVB is another example of startup-centric banking services that have gone global. SVB has been working with tech businesses for more than 30 years, and has worked specially in Israel since 2008. However, aside from a few shining examples, overall institutional change has still been slow compared to Oron's nimble team. "I don't think you could count on more than one hand," Oron said. "The amount of banks that really try to work with early stage startups."
FOR FREE to continue reading
✔️ Unlock the full content of International Business Times UK for free
offer available for a limited time only
✔️ Easily manage your Newsletters subscriptions and save your favourite articles
✔️ No payment method required
Already have an account?
Log in
© Copyright IBTimes 2023. All rights reserved.