Women Less Likely To Receive CPR Because Of Their Breasts, Study Finds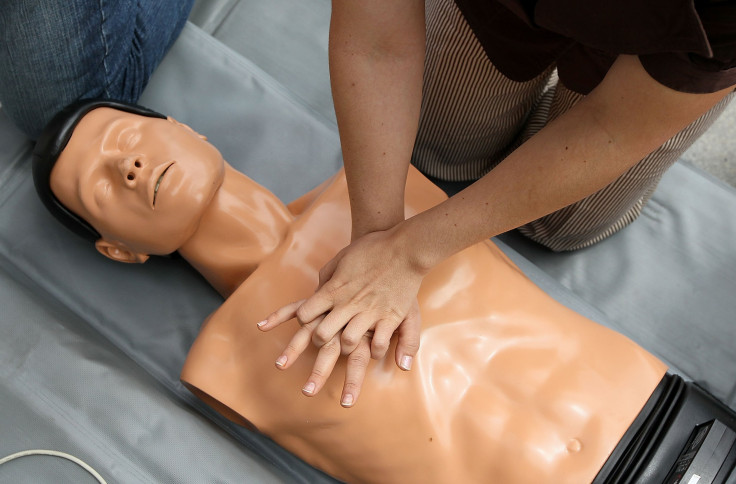 When compared to men, women are less likely to receive CPR in public situations, according to a new study conducted by the University of Pennsylvania.
Researchers studied nearly 20,000 cases from across the nation and found that 39 percent of women who suffered cardiac arrest were given CPR by a bystander – six percent lower than males who were given CPR. The study also concluded that men were 23 percent more likely to survive a cardiac arrest.
Funded by The Heart Association and the National Institutes of Health, the study concluded that the variable of touching a woman's breast may be the reason for the lack of response among potential rescuers. Proper CPR, however, may not require that.
According to University of Pennsylvania's Dr. Benjamin Abella, CPR protocol involves pressure applied to the sternum, or the middle of the chest, which is between the breasts. Nonetheless, when the issue of cardiac arrest arises, there should always be an immediate response, he said.
"This is not a time to be squeamish because it's a life and death situation," Abella said Sunday in a Washington Post report.
Results from the study may have shed light on an issue within CPR training as well. Since training is mainly performed on mannequins with male-like torsos, it is quite possible this leads to a "gender advantage" with cardiac arrest victims.
Within America, there are over 350,000 cases of cardiac arrest in areas other than hospitals every year. Ninety percent of those cases lead to death. If CPR was performed, however, survival rates double or even triple.
This study was further discussed at the American Heart Association conference in Anaheim, California Sunday and changes within CPR training programs were set to be considered. Mayo Clinic's Dr. Roger White, who co-directs the paramedic program for the city of Rochester, Minnesota, told the Washington Post that everyone is going "to have to take a closer look at this."
© Copyright IBTimes 2023. All rights reserved.