Work From Home Wellness: Tips To Prevent Burnout And Maximize Productivity
This article uses affiliate links, which means if you purchase products through these links, we may earn a commission. Click here to see our
T&C
. For licensing please click
here
.
Normally, we're stuck at our office desks, but now we're stuck at home. And still at our desks, because work has followed us into our houses. But while we're searching around for ways to stay healthy and keep our bodies in good condition, it's important not to let the little things slide.
As they say, an ounce of prevention is worth a pound of cure -- and in the current situation, it might be worth even more. So here are some small tips to keep in mind to prevent burnout, fatigue, and other negative effects on our general well-being.
Stretch goals
Seriously, stretch. If you're at a desk all day, it's important to stretch your shoulders, legs, and wrists to prevent yourself from developing a serious muscle injury down the line. Keep it simple by getting up every hour to walk around and get your blood and body moving. Bend your wrists and fingers back flex the muscles there. Roll your shoulders and stretch your arms overhead to work out any kinks.
If you need more thorough stretching -- which is understandable, it's not comfortable sitting down all day -- there are plenty of basic yoga stretches that will help loosen your muscles and work your joints. Consider investing in a yoga program like Yoga Download's Yoga for Shoulder & Neck Pain Relief to guide you through some exercises you can do during productivity breaks, or at the end of a long day of work.
Posture worthy
Sitting down a lot is no excuse to slouch, however badly we want to. It's important for our spine and shoulders to maintain good posture so we don't suffer detrimental effects later on in life.
If your neck's feeling a little achy, and you're getting headaches, that's a sign of bad posture. Try getting a monitor riser or laptop stand (like this adjustable one by Allsop) paired with a separate keyboard so you're not hunched over a laptop, but looking straight at your screen. Get a pad to rest your wrist while you're using a mouse. If you want to be extra-thorough, try out the 14 Days To Better Neck Posture e-course by Fit2B to ease the strain and help you feel better in the long run.
Take a break
It's not healthy to stare at a laptop or curl up in a chair for hours on end. Taking breaks is just as important to our productivity as the actual work we do. If it works for you, use a simple online Pomodoro app to time yourself -- 25 minutes work, 5 minutes off! Or stagger your breaks longer by taking a half-hour break every few hours.
And while you're on pause, actually take a break. Get your eyes away from the screen, and get your body away from your desk. Listen to a podcast episode or a chapter of an audiobook (see these recommendations!). Take a walk around your house. Get some water, because it's important to stay hydrated. Or sit by a window for a little while to soak up the sun.
You can even sneak in a quick yoga break! Yoga Download has a Lunch Break Yoga Challenge, with practices that fit easily in 35 minutes or less. It'll even help you refocus and re-energize before getting your brain back in business.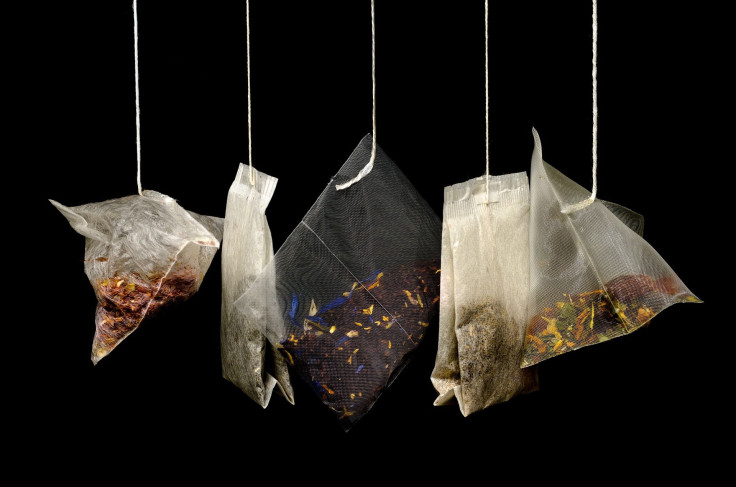 Tea it up
We may find ourselves drinking coffee more often than usual -- to beat the fatigue, to boost our productivity, or just to have something to drink while working. But you may be drinking a little too much, or just need something to mellow you out. Switch over to tea once in a while, or make a cup for yourself at the end of the day to relax your mind.
For a milder caffeine fix, try The Whistling Kettle's Bunckingham Palace Earl Grey, or the Cinn-O-Bun black tea. For caffeine-free relaxation, try the Chamomile Graham Crumble before going to sleep.