'World Of Dance' Judges Ne-Yo, Derek Hough Go Undercover On NBC Set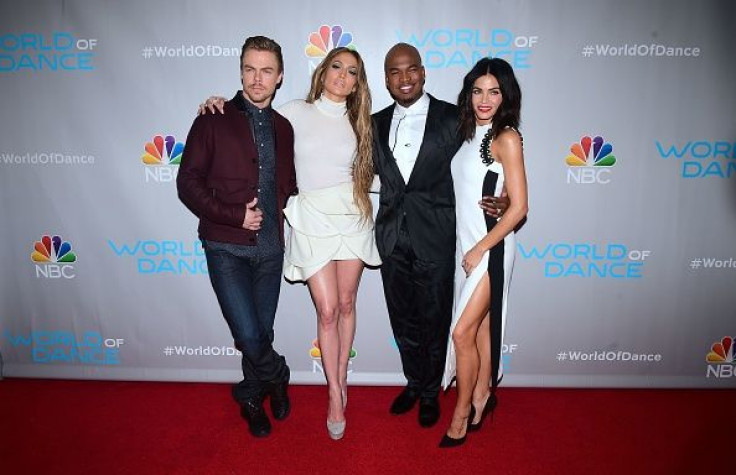 "World of Dance" judges Ne-Yo and Derek Hough recently went undercover on the set of the hit NBC reality TV competition.
In the exclusive clip released by Perez Hilton, Ne-Yo and Hough pretended to be cameramen on "World of Dance." They went around asking some of the contestants what they thought of Ne-Yo and Hough as judges. The duo also hilariously interviewed an unsuspecting Jenna Dewan Tatum. But towards the end of the short clip, Tatum realized that it was actually Ne-Yo and Hough who she has been talking to the entire time. The trio ended up bursting into laughter.
Read: Top 6 contestants head to divisional finals in "World of Dance" Season 1
Meanwhile, "World of Dance" Season 1 will head to the divisional finals on Tuesday night. In the installment, the six remaining contestants of the three categories will battle it out on the dance floor. The contestant who will receive the highest score will advance to the world finals. Since there are two contestants from each category, only one of them will make it to the next round.
In "World of Dance" Season 1, the three representatives from each category are all qualified to bring home the $1 million grand prize. As of late, Eva Igo and Diana Pombo are representing the junior team. Based on their scores from the duels, Igo, 14, could be the one heading to the divisional finals.
Keone & Mari and Les Twins are the two highest scorers representing the upper division. Last week, Les Twins earned a higher score compared to the Madrids. Two teams are also in the running to represent their category in the world finals. Kinjaz and Swing Latino both impressed judges Ne-Yo, Hough, Jennifer Lopez and guest judge Misty Copeland. However, Kinjaz received a much higher score compared to Swing Latino.
After the world finals, "World of Dance" Season 1 will go on a year-long hiatus. But NBC already announced that Season 2 will be a go. In fact, Lopez, Hough and Ne-Yo urged those who didn't make it far in the competition in Season 1 to return for Season 2.
"World of Dance" Season 1 airs Tuesdays at 10 p.m. EDT on NBC.
© Copyright IBTimes 2023. All rights reserved.