World Teachers' Day Quotes 2018: Inspirational Sayings To Celebrate Educators
Friday is World Teachers' Day, an occasion to celebrate all those who shape the minds of future generations and help people learn.
Every year this day is celebrated Oct. 5 and was created by the United Nations Educational, Scientific, and Cultural Organization (UNESCO) in 1994. This day is marked to celebrate the educators in the world. It recognizes the special intergovernmental conference convened by UNESCO in Paris that adopted the UNESCO/ILO Recommendation concerning the Status of Teachers on that date in 1966. UNESCO holds an annual conference in Paris where it hands out the Hamdan Prize awards.
Here are some quotes to celebrate the impact teachers have on shaping the lives of children.
1. "Teachers can change lives with just the right mix of chalk and challenges" — author Joyce Meyer
2. "We discovered that education is not something which the teacher does, but that it is a natural process which develops spontaneously in the human being." — educational philosopher Maria Montessori
3. "Teaching is a very noble profession that shapes the character, caliber, and future of an individual. If the people remember me as a good teacher, that will be the biggest honor for me." — A.P.J. Abdul Kalam
4. "It is the supreme art of the teacher to awaken joy in creative expression and knowledge." — Albert Einstein
5. "Teach the children so it will not be necessary to teach the adults." — Abraham Lincoln
6. "I think the teaching profession contributes more to the future of our society than any other single profession." — John Wooden
7. "Those who know, do. Those that understand, teach." — Aristotle
8. "The thing I loved the most — and still love the most about teaching — is that you can connect with an individual or a group, and see that individual or group exceed their limits." — Mike Krzyzewski
9. "The task of the modern educator is not to cut down jungles, but to irrigate deserts." — C. S. Lewis
10. "Let us remember: One book, one pen, one child, and one teacher can change the world." — Malala Yousafzai
11. "Teaching is a profession in which capacity building should occur at every stage of the career - novices working with accomplished colleagues, skillful teachers sharing their craft, and opportunities for teacher leadership." — Randi Weingarten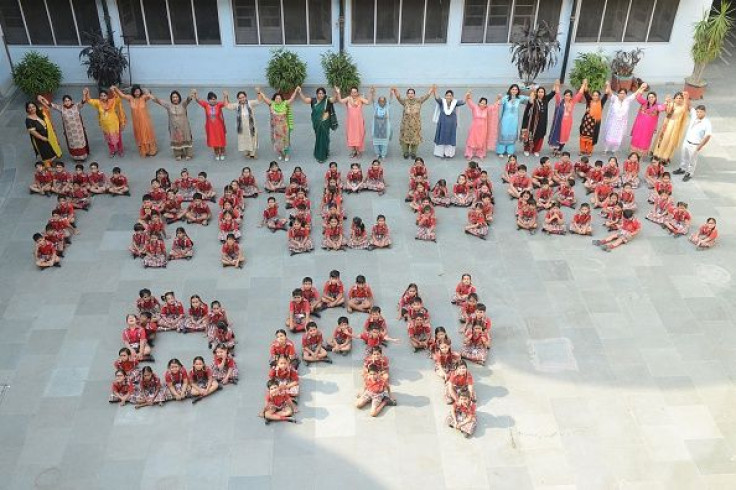 © Copyright IBTimes 2022. All rights reserved.
FOLLOW MORE IBT NEWS ON THE BELOW CHANNELS