'World Of Warcraft' Movie Still In The Works, New Writer Has Producers At Legendary Pictures 'Excited'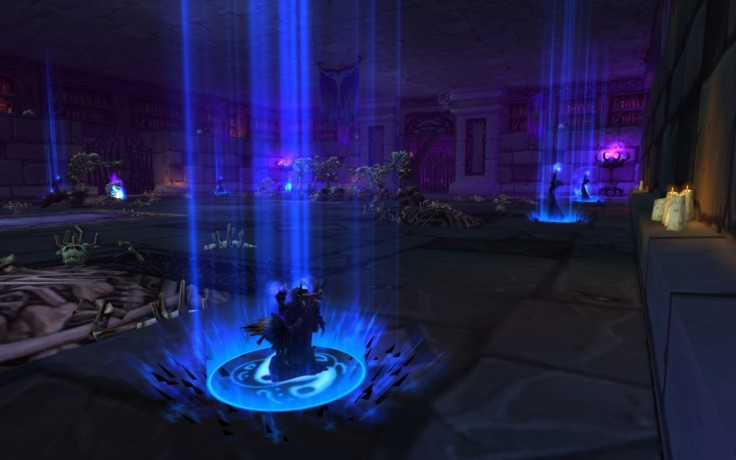 The film adaptation of the popular "World of Warcraft," a massively multiplayer online role-playing game, is still going to happen, according to Kotaku. The popular gaming franchise is a medieval/fantasy title created by Blizzard Entertainment, a subsidiary of Activision.
Bobby Kotick, head of Activision, had the following to say regarding the film adaptation, "important to Blizzard, it's important to me. They're very excited about having a 'World of Warcraft' film. They've been very careful and thoughtful about the development process." A game with such a diehard fanbase is surely ravenous at seeing their favorite gaming universe on-screen, so with Legendary Pictures ("The Dark Knight, "Man of Steel") producing, fans can at least look forward to a careful adaptation.
Charles Leavitt ("Blood Diamond," "The Express") has been brought in to handle scripting duties. This is exciting news because word recently dropped that director Sam Raimi ("Drag Me To Hell," "The Gift"), who was long-attached to the project, would be leaving after delays and lack of development, according to ScreenRant. This leaves the door open for another director to come in and bring their particular vision of the Warcraft screen universe to life.
Back when the film was originally announced, rumors circulated that both Peter Jackson ("Lord of The Rings") and Steven Spielberg ("Jaws," "Jurassic Park") were interested in handling directing duties, according to gaming site 1UP. While Jackson is most certainly locked up for the next few years (with recent news that "The Hobbit" will be a trilogy), Spielberg's plate also seems full with "Robopocalypse" and the recently-announced "Indiana Jones 5" on the table, along with a smattering of production credits on the horizon, including a new "Transformers" film.
© Copyright IBTimes 2023. All rights reserved.