WWE Elimination Chamber 2017: Predictions, Match Card For Final 'SmackDown' PPV Before WrestleMania 33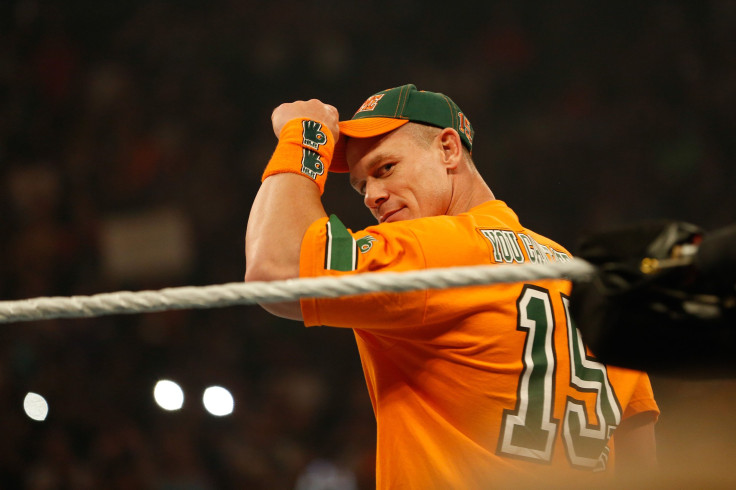 The road to WrestleMania 33 is in full swing, but there are still two pay-per-views on the schedule before the biggest WWE show of 2017. The first one is Elimination Chamber Sunday night, featuring the "SmackDown Live" roster.
Elimination Chamber will likely establish multiple WrestleMania title matches, starting with the WWE World Championship match. Bray Wyatt, Baron Corbin, The Miz, AJ Styles and Dean Ambrose will all compete against John Cena for the No. 1 belt on "SmackDown Live." The SmackDown Women's Championship and the SmackDown Tag Team Championships will also be on the line at the PPV in Phoenix.
Here are predictions for each match on the WWE Elimination Chamber 2017 card:
WWE Championship Elimination Chamber Match
Cena's 16th world championship reign will be a short one. After Randy Orton won the Royal Rumble, it became pretty clear that his breakup from the Wyatt Family would come in a match against Bray Wyatt at WrestleMania 33. That means Bray will have to win the title before the April 2 PPV, and his opportunity to get the belt comes Sunday.
Prediction: Bray Wyatt
SmackDown Women's Champion Alexa Bliss vs. Naomi
Naomi earned a title shot by pinning Alexa twice in the last few weeks, but that won't happen a third time. She's the best women's heel on "SmackDown," and she should hold the championship heading into WrestleMania 33.
Prediction: Alexa Bliss
Luke Harper vs. Randy Orton
Orton is already guaranteed to be in one of the top matches at WrestleMania 33, so he doesn't need the win Sunday. It's uncertain what Harper's future holds now that he's out of the Wyatt Family, but a victory over Orton could give him some credibility as a singles wrestler.
Prediction: Luke Harper
Nikki Bella vs. Natalya
The feud between Nikki and Natalya might finally come to an end Sunday, and it wouldn't make much sense for the heel to come out on top. Nikki will likely get the win, setting her up for a marquee WrestleMania match.
Prediction: Nikki Bella
SmackDown Tag Team Championship Turmoil Match
The tag team division is in flux at the moment, so it wouldn't be surprising to see any team win. The Usos probably have the best chance to upset American Alpha, but WWE might not be ready to take the belts off Jason Jordan and Chad Gable just yet.
Prediction: American Alpha
Becky Lynch vs. Mickie James
Mickie still hasn't gotten a PPV win since making her return, and she'll find a way to beat Becky at Elimination Chamber.
Prediction: Mickie James
© Copyright IBTimes 2023. All rights reserved.