WWE News: Will CM Punk Return At Payback? Match Between Chris Jericho and Punk Set For 2013 PPV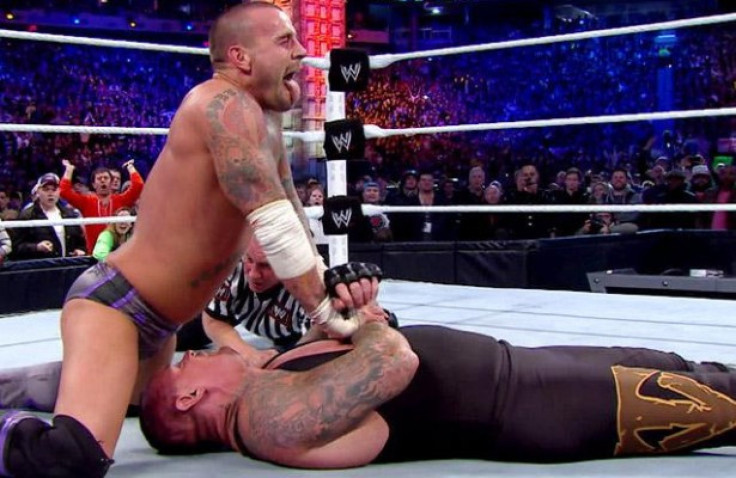 CM Punk might be finally ready to return to WWE television. On the most recent edition of "Monday Night Raw," a match was set involving the self-proclaimed "Best in the World." Chris Jericho challenged Punk, through manager Paul Heyman, to a match at Payback, the Pay-Per-View set for June 16. Heyman accepted on behalf of his client.
Just because Heyman agreed to the match, however, doesn't guarantee that Punk will be at the next PPV. Punk hasn't been on TV since the week after he faced The Undertaker at WrestleMania 29. There have been rumors that Punk could be gone until at least SummerSlam, as he's reportedly been nursing injuries.
The match card for WWE events, even PPV's, is always subject to change. Before "Raw," there hadn't been any signs that Punk would be on his way back to the ring. On May 22, he sent out a tweet, indicating that he might no return any time soon.
"I am exactly where I belong. No desire to be anywhere else. #thankyouverymuch," Punk said on Twitter. There is a preview for the scheduled match on wwe.com. The article, though questions whether or not Punk will show up in his hometown of Chicago for the event.
"As for Punk … who knows? Maybe he'll show up at Payback. Maybe he'll show up before then. And, of course, maybe he won't. Maybe Jericho's counting on that, of exposing the man who humbled him on the highest pedestal of their shared profession as a broken man; of being able to defeat him simply by way of his absence."
If Punk and Jericho do square off, it will be the third PPV match between the two wrestlers in just over a year. At WrestleMania 28 and Extreme Rules 2012, Punk defended his WWE championship against Jericho. The two men, though, have changed roles in the past several months. Jericho returned as a babyface after a five-month hiatus. Not long after beating Jericho, Punk delivered a GTS to The Rock and became the biggest heel in the WWE.
© Copyright IBTimes 2023. All rights reserved.