WWE Superstar John Cena Sidelined For Weeks After Surgery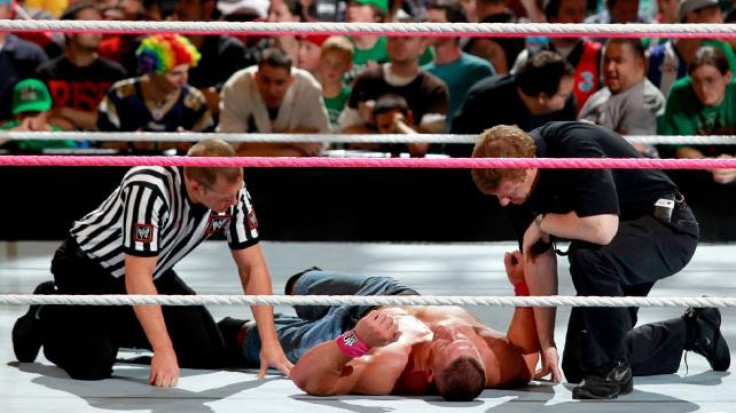 John Cena had surgery to have bone chips removed from his elbow on Tuesday, reports WWE.com. The 10-time WWE Champion had multiple fragments of bone cartilage taken out of his elbow with a scope by renowned surgeon James Andrews.
The report claims that the Cena will be out of action for approximately two or three weeks. The Cenation Leader's condition will be reevaluated by Thursday, with updates expected at that time.
Cena's absence is uncommon, with the Superstar taking little time off in his now 10-year run in World Wrestling Entertainment. Bleach Report feels that the timing of the surgery was well thought out, with no major events in the near future, and that Cena could use some time to recuperate and come back fresh.
"Punk is red hot and can carry the product for at least the time being," writes Bleach Report. "Cena now has the time off he so desperately needs."
Unlike the official WWE website, Bleach Reporter is stating that the recovery could take four to six weeks, though they do cite WWE.com as their source. If the Bleach Report numbers are correct, Cena could wind up missing out on the Hell in a Cell pay-per-view on Oct 28.
At last word, WWE officials are supposedly still planning to have John Cena challenge WWE Champion CM Punk for another epic bout at Hell in a Cell, according to NoDQ. Being that the surgery is minor, and the pay-per-view is over four weeks away - longer than the official WWE estimated recovery time -- Cena fans may not have to miss out on a rematch with Punk inside an enclosed steel cage.
© Copyright IBTimes 2023. All rights reserved.