'X-Men: Days Of Future Past' Rogue Cut Coming To DVD; What's In The 17 Minutes Of New Footage?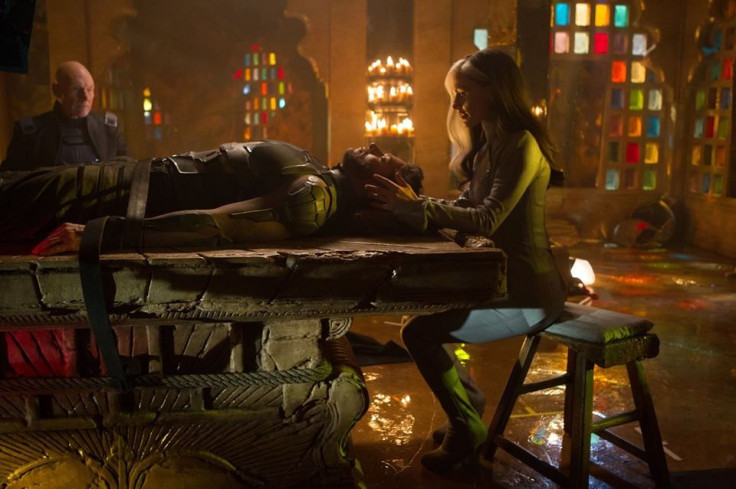 If you're an "X-Men" fan dreading the wait between now and "X-Men: Apocalypse" in 2016, there's good news for you. Director Bryan Singer has revealed the home release date for "X-Men: Days of Future Past" which will include 17-minutes of additional footage.
The 49-year-old director shared the news via an interview on Periscope from the set of "Apocalypse" on Monday. The new version is titled "The Rogue Cut" and will be released on July 14. It features the infamous plot line involving Anna Paquin's character, Rogue, that didn't make it past the cutting room floor when the film originally debuted in theaters last year.
"I've never been one to do special editions or director's cuts… but for the fist time, there was an opportunity with 'The Rogue Cut' to do something different, a different version of 'Days of Future Past,'" Singer said in the Periscope interview (via MTV News). "It's about 17 minutes longer… it involves a lot of new scenes with Rogue, it's also got a few scenes with Jennifer Lawrence, Nick Hoult, and some other elements, some new visual effects, and other things I added to the film."
Previously, "Days of Future Past" writer Simon Kinberg revealed the nature of Rogue's subplot that had to be axed from the theatrical cut. [Spoiler Alert For "Days of Future Past"] When a sleeping Wolverine (Hugh Jackman) injures Kitty Pride (Ellen Page), she isn't able to continue to use her time-phasing power on him. In the theatrical cut, she pulls herself together and finishes the task. However, in the original cut, she's unable to do so and the future team needs to bring in Rogue to absorb her power and finish the job. Unfortunately, Sentinels takes her captive. The writer revealed that the prison break was really an elaborate excuse to force older Magneto (Ian McKellen) and Professor X (Patrick Stewart) to go on one last mission together.
"I wanted a mission for the older Charles and Eric to do, something like 'Unforgiven' – two last gunslingers, Clint Eastwood and Morgan Freeman – that kind of a mission for them," he told Empire Online. "I just loved the idea of that. Nothing in the story necessitated that, but just for a lark, I thought it would be a cool thing to see, because we may never see it again."
It looks like this subplot will be included in the 17 minutes of extra footage heading to the DVD, Blu-Ray, and Digital HD release this July. It will act as a temporary measure to stave off fan's appetite until "X-Men: Apocalypse" hits theaters. As E! Online notes, "Days of Future Past" ended up being the highest-grossing "X-Men" film to date earning an estimated $748 million worldwide. Only time will tell if "The Rogue Cut" would have made that total increase.
© Copyright IBTimes 2023. All rights reserved.