Kodi Smitt-McPhee's Nightcrawler Look In 'X-Men: Apocalypse' Revealed Before Quickly Vanishing Online [PHOTO]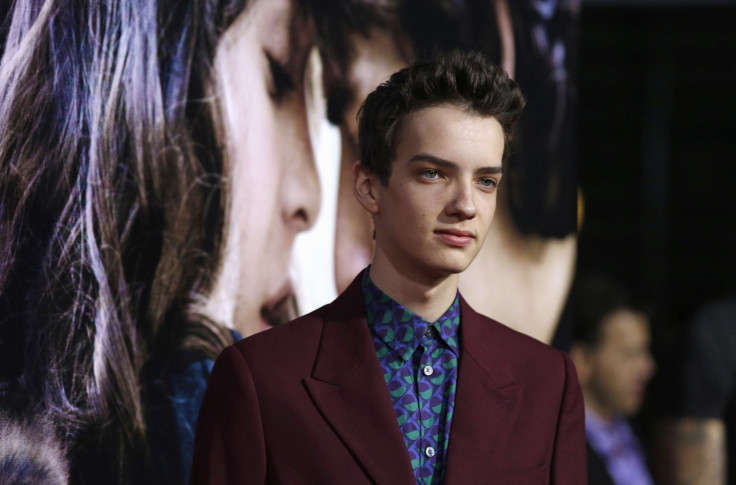 Anyone who saw the incredible opening sequence of "X2: X-Men United" will know that the blue-skinned Nightcrawler is almost impossible to catch, even on social media. To tease the upcoming moveie, "X-Men: Apocalypse," both the actor and director posted images of the hero before quickly deleting them.
Director Bryan Singer posted a photo Monday morning showing concept art for Kodi Smit-McPhee's look as Nightcrawler with the caption: "Catch him before he's gone…" Soon after, Smit-McPhee posted a photo of his character's younger look on his own Instagram account as well. It came with the caption: "BAMF! Guess who?" – a reference to the sound effect the character makes when teleporting in the comics and not the popular NSFW acronym. Unfortunately for fans, the director wasn't kidding about catching Nightcrawler before he's gone as both photos were soon deleted from their respective accounts.
It's unclear if 20th Century Fox forced them to take the images down for some reason or if it's a clever publicity stunt. Luckily for curious fans, the images were snatched up by others before the originals were taken down.
Later in the day, the official "X-Men" Facebook page shared this alternate image.
It was revealed in February that Smit-McPhee would bring the younger version of Nightcrawler to life in Singer's upcoming finale to the "X-Men" prequel trilogy. As previously mentioned, the character first appeared on the big screen in the 2003 film "X2: X-Men United" by way of Alan Cumming, who never reprised the role in any future movies.
Cursed with blue skin, a tail and the ability to teleport, Nightcrawler was a fan-favorite X-Men character in the comic books and on the screen. The new look shows a teenaged Kurt Wagner that still looks like he shares origins with Cumming's original portrayal.
Smit-McPhee's character will join Jean Grey (Sophie Turner), Mystique (Jennifer Lawrence), Charles Xavier (James McAvoy), Michael Fassbender (Magneto), Evan Peters (Quicksilver), Olivia Munn (Psylocke) and many more in Singer's adaptation of one of the "X-Men's" most iconic comic book plotlines.
What are your thoughts on Nightcrawler's new look and the publicity stunt by which it was revealed? Comment below or tweet your thoughts to @TylerMcCarthy.
© Copyright IBTimes 2023. All rights reserved.